Even if the US economy suffers due to the virus, the personal health and safety of you and your family should not. Keep safe wherever you go. Pay special attention to your surroundings where you work and play.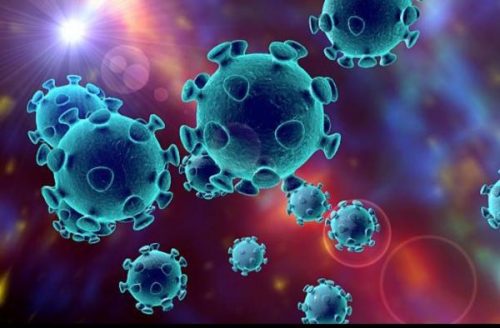 Honolulu, United States - March 1, 2020 /PressCable/ —
Nation Building Expert Dr. Lance Luke shares important tips when entering public or private building facilities. It is important to be aware of surroundings while visiting offices, shopping centers, and other places of business and recreation.
Dr. Luke says to "be aware when touching railing, door handles and door knobs, light switches, shopping cart handles, countertops, chairs, tables, etc. Viral contamination occurs quickly". To prevent catching a virus, the Centers for Disease Control (CDC) www.cdc.gov recommends hand washing after using the restroom and before eating or preparing food. Dr. Luke recommends using a hand sanitizer or disinfecting wipes as often as possible.
The CDC reports that there is high flu activity currently happening across the country. As of January 2020, the CDC estimates that so far this flu season, there have been at least 13 million flu-related illnesses, and 120,000 hospitalizations.
There are flu vaccines, but as of this writing, there is no vaccine available to protect against human coronavirus infection. Please follow these simple prevention tips to keep safe.
1. Wash hands often with soap and water for at least 20 seconds.
2. Do not touch your eyes, nose, or mouth with unwashed hands.
3. Avoid contact with people who are sick.
4. Clean and disinfect surfaces that could be contaminated.
The first death in the US from COVID-19 recently was a man in Washington state.
The number of coronavirus cases in the United States is considered relatively small. Worldwide, the number of people sickened by the virus as of this writing is around 83,000. The number of deaths to date is more than 2,800, with most of them from China. Italy has reported over 888 cases, which is the most of any country outside of Asia.
The World Health Organization (www.who.int) recently announced that the risk of the virus spreading is very high.
The list of countries affected by the illness is nearly 60 and growing.
Dr. Luke says, "Even if the US economy suffers due to the virus, the personal health and safety of you and your family should not. Keep safe wherever you go. Pay special attention to your surroundings where you work and play. Protect yourself in public gathering and transportation areas such as train and bus depots, airports, and on public and private transportation systems such as trains, buses, and airplanes."
Dr. Lance
Luke is a National Building Expert, construction engineer, and a Two Time
Best-Selling Author. For more information or media requests, contact Dr. Luke
at www.lanceluke.com or http://building.expert
Contact Info:
Name: Lance Luke
Email: Send Email
Organization: Construction Management Inspection LLC
Address: 820 West Hind Drive Suite 240275, Honolulu, HI 96824, United States
Phone: +1-808-754-3425
Website: http://building.expert
Source: PressCable
Release ID: 88948416