Connecticut Financial Planning Firm Reby Advisors Announces November 1st Event in Danbury: "Your Money...SWIPED! How to Protect Your Investments, Your Credit and Your Identity in a World Full of Scammers, Phishers, and Cyber Thieves" featuring bestselling author and nationally recognized cybersecurity specialist Adam Levin.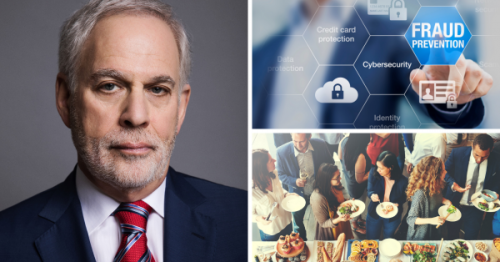 Danbury, United States - October 12, 2018 /PressCable/ —
Danbury, CT. How often should I check my credit report? How safe is Facebook?…These and everything else consumers should know about cybersecurity will be answered by bestselling author and cybersecurity specialist Adam Levin, the featured speaker at Your Money…SWIPED!, a financial seminar hosted by Reby Advisors, at the Ridgewood Country Club on Thursday November 1st. After a Welcome Reception at 5:30pm, Levin will take the podium at 6:30.
People who wish to attend can sign up at rebyadvisors.com/cyber2018
"Guest speaker Levin is a nationally recognized expert on cybersecurity, privacy, identity theft fraud and a fierce consumer advocate …we are fortunate to have him share his expertise on these critical issues" commented event host Robert Reby, CEO of Reby Advisors, a Danbury based wealth management firm.
Says Levin, "Breaches have become the third certainty in life, as is apparent with the recent Facebook hack that affected 50 million accounts. My mission is to educate consumers on identity management and protection, privacy and credit." Levin will offer his 3 M blueprint for consumers – Minimize the risk, Monitor and Manages Damage. He'll provide a checklist on how consumers can protect their identity from being hijacked and include do's and don'ts on social media, password selection, cell phone protection as well as a map to navigate and resolve identity compromises." Consumers need to practice safe cyber hygiene on a daily basis," he warns.
Levin, Chairman and founder of CyberScout and co-founder of Credit. affairs, has been a passionate consumer advocate for the past forty years. His weekly column has appeared on ABC News Inc., Yahoo, The Huffington Post and Market Watch, among others. He has also been featured in The New York Times, The Wall Street Journal and on numerous network news shows including ABC World News, CBS Evening News and Bloomberg radio, among others. He latest book Swiped: How to Protect yourself in a World Full of Scammers, Phishers and Identity Thieves is currently on Amazon's bestseller list.
The event is complimentary but due to limited seating, consumers can RSVP at rebyadvisors.com/cyber2018
Contact Info:
Name: Gregg Ruais
Email: Send Email
Organization: Reby Advisors
Address: 44 Old Ridgebury Road Ste 150, Danbury, CT 06810, United States
Phone: +1-203-790-4949
Website: http://www.rebyadvisors.com
Source: PressCable
Release ID: 422050