Preparing children for a lifetime of healthy financial habits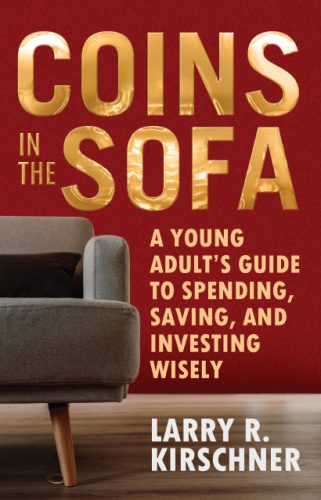 United States - June 18, 2019 — The sooner young adults understand the basics of finance, the better prepared they will be for the rest of their lives. Based on this belief, author Larry R. Kirschner has written 'Coins in the Sofa: A young adult's guide to spending, saving and investing wisely' to convey basic financial literacy in a way that even the least sophisticated reader can easily grasp. While it's meant for people in their teens and twenties, parents and grandparents who want their children to be wiser when it comes to money will likely be the ones purchasing this book.
Today's schools are not preparing young adults for financial success. Instead, they are allowing banks, insurance companies and other non-educational entities to teach our kids about financial responsibility in ways that can be costly. The author saw this first-hand in the students he taught at colleges and universities. And, in spite of his thirty years of experience in the finance industry, he saw it at home too with his own children. This is what inspired him to write 'Coins in the Sofa' which eloquently explains important financial terms, and illustrates thoughtful approaches to common monetary concerns, like buying a car, paying for college, developing a budget, and using money to make more money.
"Countless adults admit they wish someone had helped them better understand finance at a young age, and too many young adults admit their teachers do not touch on personal finance topics. Hopefully, the information in this book will have a meaningful impact on a young adult in your life," says Larry R. Kirschner.
'Coins in the Sofa' reveals that while technology has changed over the past few decades, the way money is handled has transformed dramatically, with no actual cash to touch, electronic paychecks, and shopping done over phones. Using simple terms and practical examples, this 110-page book provides valuable financial lessons that are best learned early in life.
Product Details:
120 pages
Paperback
Dimensions: 5.5 x .02 x 8.5 inches
ISBN – 10: 1642374156
ISBN – 13: 978-1642374155
Suggested retail: $8.99 (kindle and nook) & $11.99 Paperback
Available at Amazon and Barnes and Noble
Contact Info:
Name: Denise Champagne
Email: Send Email
Organization: Arch Capital Solutions
Phone: 239-304-6180
Website: http://www.Larrykirschner.com
Release ID: 526053