We can find a lot of 3D printers today that can take digital 3D models into tangible 3D projects. Now, more people start to understand their many practical uses and benefits.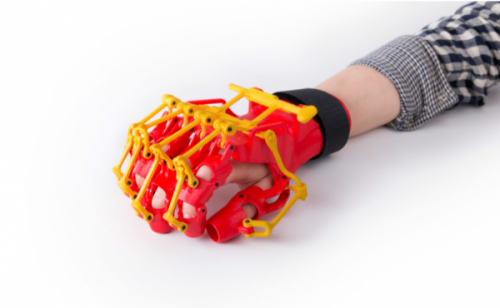 Minden, United States - January 22, 2019 /PressCable/ —
Did it ever occur how 3D printing really works? Or the type of 3D printing that exists? What does 3D printing generally do?
3D printing is basically a type of manufacturing process where users can create three-dimensional objects. While users incrementally add the materials until they can achieve the object for their project, 3D printing is actually the exact opposite of subtractive manufacturing methods like milling or carving, where parts of a raw material are selectively removed. We can find a lot of 3D printers today that can take digital 3D models into tangible 3D projects thru additive manufacturing. Generally, 3D printers come in different forms, but they all have these three basic parts:
Digital File
It is what instructs the printer to create the exact 3D object from the user. This is done by dividing the components into different layers and describing each layer with distinct accuracy. The file is then uploaded to the printer and gets its job done. Some of the programs designed for 3D printing include Blender and Tinkercard, both proven to be novice-friendly choices.
Printing Machine
It is where the digital files are interpreted. The machine accurately replicates the layers of the file. Thus, it needs to have ample space to precisely construct the object. This is why users find more 3D printers have compartments, boxes, or vats to work in. There are different techniques used in 3D printing, but all these machines normally use lasers or nozzles to lay out the material before each layer.
Printing Material
The materials form the printed objects. Printed 3D projects are normally made out of a single material, but this material is composed of various substances. ABS plastic is the most common type of material and is widely used in 3D home printers. Other materials used for 3D printing include resins and various types of nylon, metals like silver, gold, or steel, ceramic materials, or synthetic sandstone.
Uses of 3D Printing
3D printing today is not only used for personal purposes at home. In fact, we can find different fields using this type of printing technology. From medical, social, and even to industrial applications, this type of printing has gradually revolutionized the way we see printing processes. Here are some of the amazing uses of 3D printing.
Apparel
3D printing for apparel has slowly made its way in the interesting world of fashion and clothing. In fact, a lot of fashion designers have experimented shoes, dresses, and even bikinis, all printed in 3D. In a commercial setting, Nike has used this type of printing to create its prototype of the 2012 Vapor Laser Talon shoe designed for the American football players.
Communication
Terahertz devices designed to act as couplers, bend, and waveguides are created with the help of additive layer technology. These complex shapes cannot be easily achieved using the traditional fabrication techniques, thus, 3D printing came into the picture.
3D Selfies
A 3D photo booth can be found in Madurodam, a miniature park in the Netherlands. The booth can generate 3D selfie models coming from 2D photos of their customers. These 3D selfies are then printed using a dedicated 3D printer created by Shapeways. These are also called 3D figurines, mini-me figurines, or 3D portraits.
While 3D printing has been around the industry for decades, it was not until 2009 when people started to understand its many practical uses and benefits. To look for the ideal 3D printers, as well as printers, and copiers Phoenix models, understand that there are a lot of options today. More affordable 3D printing devices can be bought nowadays, depending on the user's specific use.
Contact Info:
Name: Clear Choice Technical Services
Email: Send Email
Organization: Clear Choice Technical Services
Address: 2241 Park Place, Suite E-1, Minden, Nevada 89423, United States
Phone: +1-866-620-2287
Website: https://clearchoicetechnical.com/
Source: PressCable
Release ID: 473630