Claudia Callisto is one of 25 authors opening up in the fourth volume of the book series.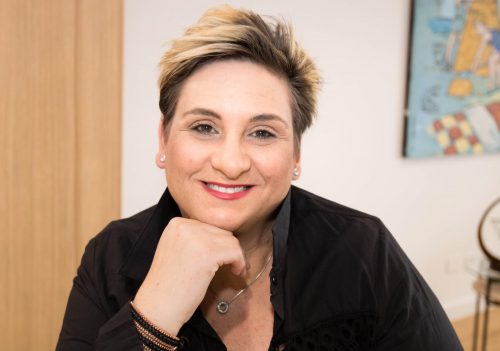 Adelaide, Australia - October 9, 2020 /MarketersMedia/ — As Claudia Callisto struggled through the physical and mental challenges of in vitro fertilization (IVF) treatments, she continually felt like she was "less than." To make matters worse, the few times she reached out to others, she encountered their discomfort and lack of understanding. She recounts that journey and offers words of hope and inspiration in the international bestseller, Change Makers, Volume 4.
Callisto's is one of 25 personal short stories from women across four continents who have faced difficulties, learned from them, and thrived despite, or even, because of them. Each chapter is written in the contributor's own words and topics cover the gamut from business, philanthropy, relationships and motherhood.
With Callisto's story, she raises an issue that affects a significant portion of the population. In America alone, 33 percent of adults surveyed by the Pew Research Center said they had used some type of fertility treatment to have a baby or knew someone that had.
"I felt like a failure as a woman, mother, wife and daughter after enduring six failed IVF treatments over five years while trying to conceive a second child," explained Callisto, who hails from Adelaide, Australia. "My aim is to bring the topics of infertility and IVF into the light and help start a dialogue to both empower those going through the difficult process and teach those around them what it is like so they can be more empathetic. I want women going through IVF to truly accept that they are enough."
And she has indeed shined a light on the topic in a number of ways. Her own experiences, in fact, led her to co-found Shining Light with her sister, an organization that provides women and children the tools to practice mindfulness, kindness and gratitude, as well as develop positive behaviours.
"So many readers relate to Claudia's story and so many others will know how to better support the women in their lives who are going through infertility issues and treatments. I am so grateful that she is one of the Change Makers' authors and I know she is an important reason why the book is resonating with so many people," said Emma Hamlin, founder, Change Maker Press, which gives women a platform to be heard while giving readers a dose of positive energy and strength.
Change Makers: 25 Transformational Stories from Women Making an Impact in the Lives of Others (Volume 4) is an Amazon bestseller in the U.S., Canada, UK and Australia and available on Kindle
Follow Shining Light on Facebook here: https://www.facebook.com/ShiningLight.cd
Find out more about the Change Maker's project and purchase the book on Amazon at https://www.amazon.com/Change-Makers-Transformational-Stories-Making-ebook/dp/B08JK95LV9
Follow and tag Change Makers on social media using the hashtag #changemakersbook
Contact Info:
Name: Claudia Callisto
Email: Send Email
Organization: Change Maker Press
Website: http://www.shininglightcd.com.au
Source URL: https://marketersmedia.com/claudia-callisto-shares-personal-ivf-journey-and-offers-words-of-hope-to-women-in-the-bestseller-change-makers/88980242
Source: MarketersMedia
Release ID: 88980242