Doctor Licitra of Clifton, New Jersey dispels common misconceptions concerning chiropractic adjustment treatments. He works with patients suffering from auto and sports injuries, as well as spinal disc herniations, pinched nerves, scoliosis and many others. Those interested in making an appointment can visit: http://www.josephlicitra.com/contact-us/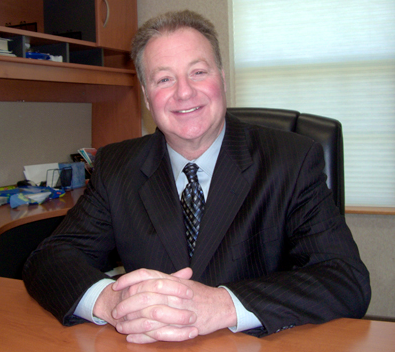 Clifton, United States - June 29, 2017 /PressCable/ —
Doctor Joseph Licitra, lead chiropractic specialist of his own practice in Clifton, New Jersey, discusses common misconceptions people have about adjustments and why such beliefs are misguided. He has treated hundreds of patients in over 35 years of practice and has helped many of them recover from auto accident injuries, sports injuries and conditions such as spinal disc herniation, pinched nerves, and scoliosis. Those interested in learning more about the benefits of chiropractic care can visit: http://www.nbc12.com/story/35553588/chiropractic-specialist-in-clifton-nj-discusses-the-value-of-spinal-adjustments.
Despite the growing popularity of chiropractic treatment as an alternative to traditional medicine, many people are still wary of the profession and the benefits chiropractors have to offer. One common misconception that the profession faces today is the belief that these spinal manipulations "hurt". Dr. Licitra stresses that this belief simply is not true and that such an occurrence is rare.
Dr. Licitra said: "Most chiropractors give gentle manipulations that actually start to stimulate the body back to health."
He addresses this particular misconception even further by stressing that chiropractors also utilize other techniques that depend on the condition of the patient: "You don't always have to have your spine cracked. There are other ways to get the bone in place through muscular techniques and also with instrument adjustments."
Established in 1981, Dr. Licitra's practice is the highest rated chiropractic office with the most Google reviews in Clifton, NJ and continues to offer free consultations to new patients seeking solutions to address their various needs. His practice offers flexible pricing plans, as well as various insurance coverage plans like BCBS (Blue Cross Blue Shield), United Healthcare, Aetna and others. Dr. Licitra is determined to use his knowledge to heal every patient that walks through his doors and has been trained in kinesiology, Sacro-Occipital Technique (SOT), and Manipulation Under Anesthesia (MUA).
To make an appointment with Dr. Licitra, go to: http://www.josephlicitra.com/contact-us/
Contact Info:
Name: Dr. Joseph Licitra, DC
Email: Send Email
Organization: Dr. Joseph Licitra, DC
Address: 925 Allwood Rd., Clifton, New Jersey 07012, United States
Phone: +1-973-470-0632
Website: http://josephlicitra.com
Source: PressCable
Release ID: 212383