Chiropractic Memphis Southwind Germantown, a Maximized Living office is sponsoring a free seminar on best practices for healthy pain free living with proper nutrition and easy exercises on January 14th, 2019 6:00 PM CST at their office located at 7870 Winchester RD Memphis TN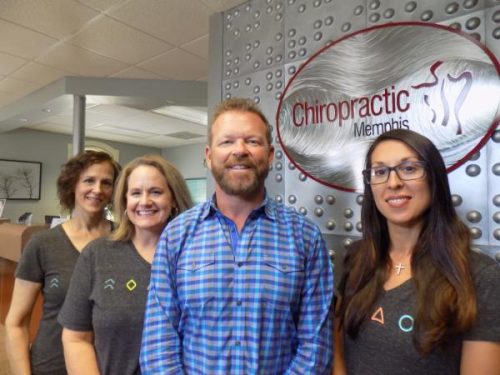 Memphis, United States - January 11, 2019 /PressCable/ —
January 10th 2019—Memphis TN
Chiropractic Memphis Southwind Germantown, a Maximized Living office is sponsoring a free seminar on best practices for healthy living to include food selection and preparation, exercise routines that are easy and take little time and how food selection affects hormones and metabolism.
The seminar is titled New Year New You. Dr. Alan Arstikaitis, owner and chiropractic doctor in the Southwind Germantown TN office will present the following topics:
1. How the body processes and requires proper quality nutrition
2. Where to find and prepare affordable natural foods
3. How food impacts the body's hormones and metabolism
4. How easy it is to make better food choices
5. Disease Prevention foods that energize the body
6. Food choices that empower the body's natural healing
7. Discover how to interpret food labels and find hidden ingredients
8. Foods that boost the immune system while providing energy
The seminar will include detailed discussions on all the above topics in depth along with question and answer sessions from the audience for further clarification of any topic. Dr. Alan Arstikatis comments "The current fad diets that are gaining popularity and too much fast food consumption are literally poisoning the human body. Our bodies are not designed to process the large amounts of sugar, processed foods and large amounts of meat that the American diet promotes. Our community needs to be informed on how easy it is to eat well balanced nutritional meals that fortify our immune systems to fight off the many diseases that are now prevalent in our society. Education on easy proper healthy food selection and preparation is critical to the health of our communities and future generation. This free seminar offered by the Chiropractic Memphis Southwind Germantown professional team is our way of giving back to our community in a mission to pursue healthy lifestyles with proper nutrition and easy doable exercise routines for all ages."
The free seminar will be held on January 14th 2019 at 6:00 PM CST at their offices located on 7870 Winchester Rd, Memphis TN 38125. Please register by either calling 901.795.6363 ext 1 or email your name and those who will be attending with you at ChiroMemWinchester@gmail.com.
Contact Info:
Name: Dr. Alan Arstikaitis
Email: Send Email
Organization: Chiropractic Memphis Southwind Germantown
Address: 7870 Winchester Road, Memphis, TN 38125, United States
Phone: +1-901-795-6363
Website: https://chiropractic-memphis.com/about-us/germantown-southwind/
Source: PressCable
Release ID: 468866