Chiropractic Memphis: East Memphis office expanding services and professional team to address the ever-increasing demand for effective alternative back pain relief solutions for Memphians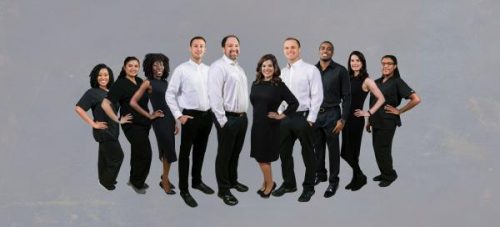 Memphis, United States - December 4, 2019 /PressCable/ —
East Memphis TN December 4 2019
Chiropractic Memphis: East Memphis office expanding services and professional team to address the ever increasing demand for effective back pain relief solutions. Dr. Philip Berardi, owner and lead chiropractic doctor of the East Memphis Chiropractic office, has expanded chiropractic services by adding two chiropractic doctors to their professional team. This is to address the growing number of patients experiencing back pain relief and other pain related issues. Their successful track record in providing effective chiropractic adjustments and spinal decompression services have created the need to expand the staff for greater availability for the growing needs of their existing patients and new patients who are discovering the great results from pain relief. Their continued growth in the number of patients they serve can be attributed to the offering of several different chiropractic techniques and innovative systems such as spinal decompression, adjustments for young children, migraine headache relief and many more pain relief therapies that have proven to be very effective while providing an alternative to surgical procedures and pharmaceutical prescriptions.
The new staff additions include Dr. Brandon T. Gullo and Dr. Caleb Alford.
Dr. Gullo is originally from the city of Rome, New York. Dr. Gullo holds a 2016 Bachelor of Science Degree and a 2019 Doctorate of Chiropractic Degree. He is licensed in the state of Tennessee and is board certified by the National Board of Chiropractic Examiners. His extensive clinical training included working at the University of Buffalo Neurosurgery Center in New York, the Chiropractic Center at Erie County Medical Center, and Hageman Center specializing in spinal manipulation and flexion therapy, soft tissue injuries, and rehabilitation exercises. Dr. Gullo is also certified in FMY Blades.
Dr. Caleb Alford is also a new addition to the professional team. He is a Mississippi native and now a Memphis, TN resident. He attended Delta State University where he received his Bachelor degree then his Doctorate in 2014 from Logan College of Chiropractic. He specializes in chronic pain relief solutions that are so common in today's patients.
Dr. Philip Berardi comments, "'We are so proud and excited to expand our professional team to accommodate our growing number of patients. Between our community outreach programs and new back pain relief techniques, we are seeing great success in providing much needed chronic pain relief for all ages, especially infants and seniors. We are also helping with pain relief from sports injuries to whiplash and other related pain injuries from car accidents. Our mission is to support this community with alternative solutions to back pain and other pain related issues and avoid surgeries and pharmaceuticals that are proven to be very addictive."
Everyone is welcome to call for an appointment by calling 901.323.3613 or visit the website at https://chiropractic-memphis.com/about-us/east-memphis-midtown/
Contact Info:
Name: Dr. Philip Berardi
Email: Send Email
Organization: Chiropractic Memphis East Memphis
Address: 3675 Summer Ave, Memphis, TN 38122, United States
Source: PressCable
Release ID: 88937294