Rosen Vein Care has launched its varicose veins treatment service in Chicago. It uses sclerotherapy, endovenus laser ablation, and clarivein to make varicose veins and spider veins disappear.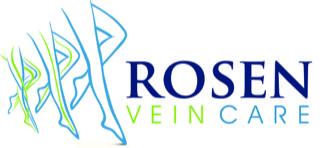 Northbrook, United States - July 28, 2020 /PressCable/ —
Rosen Vein Care, a top vein clinic in Chicago, has launched its varicose veins laser treatment service. The clinic uses sclerotherapy, endovenus laser ablation, and clarivein to make varicose veins and spider veins disappear over time.
More information is available at www.rosenveincare.com.
The newly launched service uses state-of-the-art technology and is minimally invasive to maximize comfort. The endovenous laser ablation procedure permanently heat-seals problematic veins shut and allows normal vein flow to resume. The procedure typically allows the patient to experience relief from symptoms and notice cosmetic benefits within weeks.
The clinic uses a 1470nm wavelength laser. It is both very safe and highly effective at closing off incompetent segments of superficial veins.
The only discomfort associated with the procedure is with using local anesthetic to ensure that patients do not feel discomfort during the treatment. The discomfort is kept to a minimum and is relatively short-lived.
Steri-strip bandages, gauze and tape are placed over the area that has been treated. Finally, a compression stocking is placed over the gauze and tape.
The clinic's Clarivein treatment is FDA-approved, safe and with similar effectiveness as Endovenous Laser Ablation. It is virtually pain-free as it requires only minimal local anesthetic to perform.
The treatment greatly resembles endovenous laser vein ablation. Under ultrasound guidance, an IV catheter is placed. Instead of using a laser fiber, a highly specialized device is placed that gently rotates at high speed and helps to deliver a chemical used to treat varicose and spider veins.
Sclerotherapy can also be used to deal with the spider veins and varicose veins that endovenous ablation cannot. Spider veins and varicose veins are injected with sodium tetradecyl sulfate (STS) to cause permanent vein closure.
Sclerotherapy sessions typically take 30 minutes. Only very tiny needles are used to access the problematic veins and gently deliver STS. The number of injections and sessions needed varies based on the amount of veins that require treatment.
For more information about Rosen Vein Care visit the website listed above or call 847-272-8346.
Contact Info:
Name: David Ian Rosen,MD
Email: Send Email
Organization: Rosen Vein Care
Address: 1535 Lake Cook Rd Suite 401, Northbrook, Illinois 60062, United States
Phone: +1-847-272-8346
Website: http://www.RosenVeinCare.com
Source: PressCable
Release ID: 88970212