Devone McLeod, a Certified Financial Planner at Reby Advisors, will host a retirement planning seminar in Jersey City, New Jersey on January 16, 2019.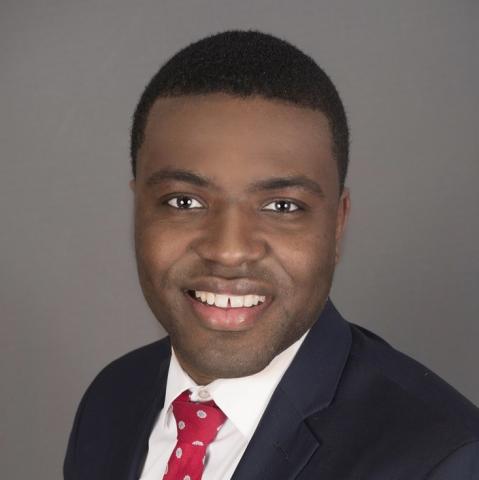 Danbury, United States - December 20, 2018 /PressCable/ —
Devone McLeod, a Certified Financial Planner professional at Reby Advisors, will host an educational retirement planning seminar titled "The Road Map to Retirement Success" at Saint Peter's University in Jersey City, New Jersey. The presentation will focus on clarifying the appropriate financial strategies designed to help individuals maximize the probability of achieving their retirement goals.
Three of the main topics McLeod will cover include:
1. A clear path for working professionals to build wealth in preparation for retirement.
Learn how to set goals such as a target retirement date and desired lifestyle, and then create a budget and an investment strategy designed to maximize the investor's chances of achieving those goals. In the process, attendees will discover how much money they will need on the day they retire in order to enjoy life after work without running out of money.
2. How retirees should invest their money with the goal of generating sustainable retirement income.
Building wealth requires disciplined savings and investment, but that is the easy part of a successful retirement, at least from a complexity standpoint. The challenge is making the transition from wealth accumulation to income distribution in retirement. Once a person retires, it is incumbent on the individual to create his or her own paycheck from a combination of Social Security, investment income and any pensions. At this seminar, attendees will learn strategies to maximize these income streams and take withdrawals in a tax-efficient manner. This requires opening the right types of accounts for tax deferred growth and strategically drawing income from the accounts with the lowest tax consequences.
3. Risk management strategies to help retirees sustain their lifestyle despite market crashes, recessions and rising prices.
Life expectancy continues to increase. While this is a welcome development, it also makes financial planning more challenging. An investor's money must last longer than ever before. Accordingly, retirees will likely live through multiple recessions and market corrections. They will also have to keep pace with rising prices and taxes. Attendees at this seminar will learn strategies to balance the need for portfolio growth and conservatism to weather the inevitable financial storms.
According to McLeod:
"Personal finance, and retirement planning in particular, often gets put on the back burner in people's minds. Careers, kids and life in general occupies so much of our focus that we often forget to invest in ourselves. I'm excited to share these financial planning strategies with people to help them avoid costly mistakes and work towards their dreams."
The 60-minute seminar will be held on January 16, 2019 from 6:30pm to 7:30pm at Saint Peter's University. People interested in attending can do so at www.RSVPforRetirement.com or http://www.rebyadvisors.com/educational-events-calendar-rsvp-today. Reservations may also be made by calling Reby Advisors at (203) 790-4949. Light food and beverages will be served.
About Devone McLeod, CFP
A five-year veteran of the financial services industry, McLeod has earned the designation of CERTIFIED FINANCIAL PLANNER professional. He also holds a Certificate in Financial Planning from Bryant University and a Masters in Business Administration (MBA) from Saint Peter's University.
Contact Info:
Name: Gregg Ruais
Email: Send Email
Organization: Reby Advisors
Address: 44 Old Ridgebury Road Ste 150, Danbury, CT 06810, United States
Phone: +1-203-790-4949
Website: http://www.rebyadvisors.com
Source: PressCable
Release ID: 462767