Atlanta has the largest gap between the rich and poor in all major US cities. The poor often have bad credit and have no choice but to turn to riskier options for lending.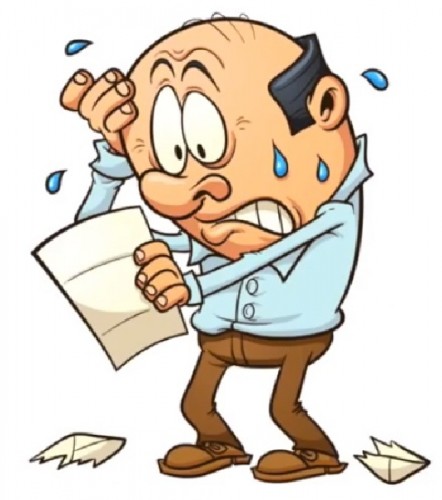 September 18, 2014 /MarketersMedia/ —
Atlanta, GA, United States – September 18th, 2014 /PressCable/ —
Atlanta, GA - The American Census Bureau reported that 45 million Americans still live in poverty. The annual income threshold for being counted as living in poverty was $11,490 and $23,550 for a four-person family.
Living with low-income is especially dire if coupled with a bad credit score. In this economy poor credit is a sentence for hardship if household cash flow isn't managed correctly or an unexpected bill pops up that requires fast cash. Individuals living month to month with no savings and no financial certainty are stressed.
Atlanta paints a consistent story. The city may very well be known as the birthplace for the Civil Rights Movement but that doesn't mean the citizens don't suffer. "Poverty is amongst us," said Katharine Henderson, a stay-at-home mom from Atlanta, GA. In fact, Atlanta has the biggest gap between the rich and the poor of any major city in the USA. That stat is according to a study released by the Brookings Institution this year.
In the Georgian city, there is the rich and the poor but rarely is there a middle class. With the poor, there are few options for people with bad credit and because of this, they look to more drastic measures to get by. Riskier loans with high approval rates are often the best choice for these individuals.
Anyone that lives in Atl would tell a similar story: the city is full of two very distinct groups of people. On one side there is wealth, mansions, expensive restaurants and cars that cost more than some people's houses. However, across the street families are held back without opportunity, a struggle to make ends meet and who barely maintain the basic securities needed to live; food, water and shelter.
Part of the problem with this situation is the stigma imposed on people who are less fortunate. "When you live paycheck to paycheck you depend on consistency and predictability," said Cameron Lingdom. "My family depends on my ability to pay the bills. It's all on me." Coming from the other side of the coin, Henderson talks about the financial security she has become accustom to "It's easy for me to sit here and judge other people and their situations when I'm completely comfortable in my life but that's not going to change anything. Sometimes people just need a little help, a bridge between each paycheck."
That's what Lingdom needed. "I decided to apply for a specific type of loan that helped me get by right now. It's what I've actually done several times now to make it until my next paycheck." Since the housing crisis and economic collapse in 2008, those with bad credit or low income are finding it harder and harder to get support from an established bank. This once again forces those people to look at riskier options for a loan.
Interested parties who need some immediate assistance should check out http://www.AtlantaGeorgiaPaydayLoans.com/.
Hepburn noted that she's never looked at an online application but acknowledged there are few borrowing options for people with bad credit. These loans are "known to be the last resort for people with terrible credit but who need to borrow money. [AtlantaGeorgiaPaydayLoans.com] has the best source of critical information and a fast approval process," said Lingdom
Karrie Bernard – Public Relations
Contact Info:
Name: Karrie Bernard
Organization: AtlantaGeorgiaPaydayLoans
Website: http://www.atlantageorgiapaydayloans.com
Source: MarketersMedia
Release ID: 63471