Cell Spy HQ has discovered that cell phone monitoring is now targeting popular messaging apps including Whatsapp, Skype, Viber and FB Messenger to reap user data and activity.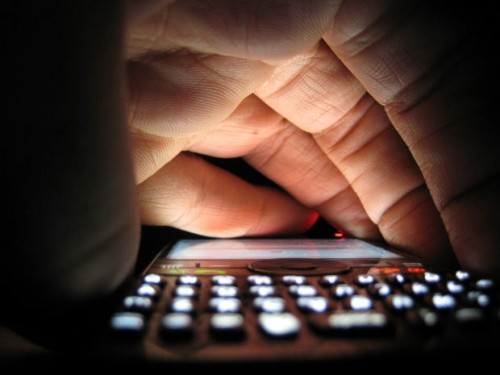 San Francisco, CA,, United States of America - - November 16, 2013 /MarketersMedia/ — With scandal surrounding the use of phone hacking threatening to change the way the press is regulated in the United Kingdom, and the NSA coming under fire for their broad spectrum data mining, the public has never been more conscious of surveillance around the world. Though many fear how these technologies could be misused, others see opportunities for how these can be employed for individual or even business ends without impinging on basic freedoms. For both parties, Cell Spying HQ offers an impartial forum for discussion accompanied by the latest news and developments from the cell phone monitoring industry, and has today revealed the new targets for surveillance software.
Previously, phone hacking could only cover basic things like voicemails, but gradually software developers improved their wares to include text and phonecall monitoring. Next on the list according to Cell Spying HQ are messenger apps and services like Whatsapp and Facebook Messenger.
The fact these once encoded messaging systems are now exposed may be one of the reasons that prompted BlackBerry to release their encrypted BBM service to the Android and iPhone user base - it is the last safe form of communication currently out there.
This software is nevertheless currently available, and is being used legitimately for employee cell phone monitoring to screen usage and prevent abuse, and even by women who want to spy on their husband's cell phone.
A spokesperson for Cell Spying HQ explained, "Unlike other websites that fish for traffic using every little rumor about devious spying software, Cell Spying HQ aims to lay out the objective facts regarding the technology, how it develops, and what legal limitations affect it. The site is also a community hub for moral, legal and cultural discussions on the implications of this ever-present technology. The development of these technologies to encompass third party messaging providers is an interesting development and will no doubt spark a new round of discussion here at Cell Spying HQ."
About Cell Spying HQ:
Cell Spying HQ has been designed to keep the general public and small to medium sized businesses up-to-date with the latest technology in legal cell phone monitoring, for use on any scale. They offer reviews and comparisons of the available software, interviews with the manufacturers about upcoming developments and integration with social apps and new platforms.
Contact Info:
Name: Joe Bragg
Organization: Brandoutreach
Phone: (415) 632 1664
Source URL: https://marketersmedia.com/cell-spying-hq-reports-monitoring-software-has-expanded-to-include-popular-messaging-apps/25935
For more information, please visit http://cellspyinghq.com/
Source: MarketersMedia
Release ID: 25935