CDMaker, a long time player in the CD and DVD replication industry, announces its has added to it services the ability of being able to produce sellable apps for android devices.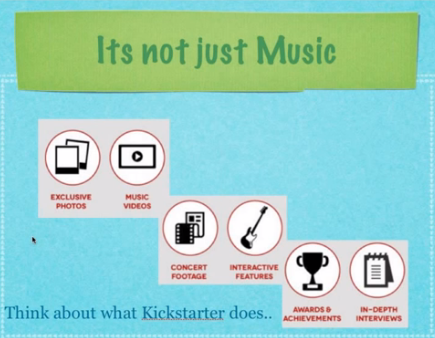 Austin,, US - - January 9, 1970 /MarketersMedia/ — Starting in 2014, every performing artist and band will have a new tool in their marketing arsenal if CDMaker has their way with it. They have announced that they can produce a sellable android interactive music album and can do it within the average budget of what a performing artist typically spends out of their pocket for CDs in digipak packaging and within 30 days.
"Previously I had developed an mp3 download platform called Austin Music Download but clearly I waited too late and was far too narrow in approach - just music from Austin was a nice idea but a terrible business plan and I have limited edition t-shirts to prove it! And I have to admit that at the time I completely underestimated the mobile aspect of distribution," said CDMaker's owner, Carolyn Holzman.
"After working on the backend details for 8 months, I wanted to take it to an industry professional who I knew would tell me without hesitation if I had my head up my you-know-what. So initially I shared this Mark Hallman from Congress House Studio here in Austin. Mark is a 30 year musical veteran who's not only well-respected here in Austin as a musician and producer, but has with artists including Shawn Colvin, Eric Johnson, Jimmie Vaughan, David Garza, Sara Hickman and Junior Brown."
When Mark was shown the prototype in a local coffee shop, his first comments were - "Why hasn't anyone thought of doing this before? This is a great idea,"
http://youtu.be/ToxEnOJ95k0
To be accurate, major record labels have put out interactive album apps previously but there's been a couple of issues - not the least of which the tracks can only be played on the app and when streaming music this can eat up a media plan on a phone quickly.
But CDMaker seems to have their finger on that pulse, part of the prototype allows for a consumer to request the mp3 files to be sent to them.
App development according to industry surveys indicates the average app development cost is $8000 and requires on average 4 months to complete. CDMaker apparently can develop at a cost of less than 1/5th of the average and 75% faster.
"The real breakthrough aspect here is not the app development itself, its the reason for having one. Its the ability for a direct conduit between the music fan and the band. When an artist puts a track or album for download sales, they have to split the profit, which isn't much BUT what's worse is that they can not cost effectively market to someone they don't know. Having a sellable music app means two things - 1) the artist can make more money directly and 2) they now have a way to communicate either through text messages through the app or once a fan requests the mp3s they have the email address."
Plus from a practical standpoint, no CDs means no shipping, no shipping damages and no returns.
According to IRAA and other sources, the average independent music release sells 500 of any given title. Now its possible to reach out and communicate and therefore market to a specific group of fans and even use that platform to share videos, upcoming show dates and times, and create a direct relationship with music consumers who already know a band or music artist.
"What better set up that rather than try to market to every music lover in the US, you market to those 300 - 500 who clearly love you enough to spend their money on your music," said Holzman.
Additional formats are in the plans - iphone and ipad and even exploring kindle formats.
About CDMaker:
CDMaker provides cd and dvd duplication and manufacturing with related printed items such as jewel case inserts, booklets, cardboard sleeves, wallets and digipaks. The app development division is able to take published or not yet released albums and convert them into android and iphone apps. For more information about CDMaker and the app development division, everyone can visit their website or call 800-678-1998.
Contact Info:
Name: Carolyn Holzman
Email: Send Email
Organization: CDMaker
Address: 13581 Pond Springs Road, Suite 301, Austin, TX 78729
Phone: (800) 678-1998
Website: http://www.cdmaker.com
Source URL: https://marketersmedia.com/cdmaker-announces-sellable-interactive-android-apps-for-independent-music-artists/30442
Source: MarketersMedia
Release ID: 30442