Catering by Grace Celebrates 45yrs of Catering Excellence providing Authentic Mexican, International and Traditional Cuisine throughout Northern California and is offering Special Discounts to the First Ten New Greater Sacramento Valley Area Customers. Further information can be found at http://CateringbyGrace.com.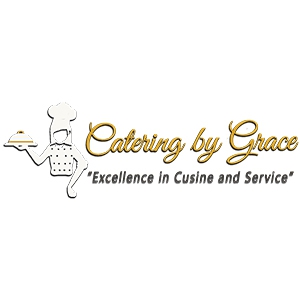 Rancho Cordova, United States - October 6, 2016 /PressCable/ —
SACRAMENTO, CA – In a slightly different approach celebrating their 45 years of successful Catering Service milestone, Catering by Grace, now based in Rancho Cordova, CA, has decided to offer some Special Discounts to First Ten New Customers from their new home in the Greater Sacramento Valley Area. This special offer will go into effect Friday, October 7th and last through Halloween, October 31st, 2016.
In addition to Catering by Grace celebrating their longevity in the Catering Services Industry. They are also very excited to be launching their new website in conjunction with the relocation of their Catering Operation to Rancho Cordova, CA. Catering by Grace proudly announces these grand milestones of their Family Owned Business, yet has decided to savor the celebration internally with their staff and immediate family to emphasize appreciation for the years of dedicated and loyal service.
Grace Honesto, Owner of Catering by Grace, says: "We wanted our celebration to be for our staff and immediate family who have helped make Catering by Grace so successful over the years. 45 years of Catering Services has created three Generations of Caterers bringing unique and flavorful family recipes to thousands of smiling faces throughout the years. We create and serve Authentic Mexican, International and Traditional Cuisine to the guests of Senators, Weddings, Receptions, Private Parties, Corporate Luncheons and Political Fundraising Events. Yet, because we are family owned and are a personally close Catering Service, we are keeping our celebration near to our hearts and with the extended catering family that is Catering by Grace. It should be a grand celebration. Luckily, our neighbors are good friends and are expecting us to enjoy our special moment!"
Catering by Grace has always made a point of standing out when compared to other catering services with their original authentic Mexican Recipes and Silver Plater Professional Staff. This intimate celebration and the new website launch will be no different, as they are two more events and accomplishments of the many within years of professional catering services enjoyed by numerous guests and in a variety of special occasions.
This celebration is also a great chance to let everyone know that even though the base of operations has moved from San Jose to Rancho Cordova, Catering by Grace will still provide the same delicious cuisine and professional catering services throughout Northern California and locally in the Greater Sacramento Valley Area continuing to build upon the 45 Years of success they have already achieved.
Catering by Grace has been serving their culinary creations to literally many hundreds of customers and thousands of guests since 1970.
Grace also said: "Catering by Grace may not be the only catering business offering similar foods and services, but we are one of only a few catering services with decades of experience and an untarnished history of providing amazing authentic and unique cuisine. We have Professional Wait Staff and the Touch of Class that only comes from the heart, which can be difficult to find in the commercial caterers today. These aspects of our catering services absolutely separate us from the other services. We are in this business because we love what we do. So, when you want a catering service that has stood the test of time for your wedding or other special event; when you want professionalism, elegance and over 45 years of experience delighting guests with amazing entrées, you want Catering by Grace. We deliver excellence in cuisine and professional catering service right to your table."
When asked about the relocation of Catering Operations, Grace Honesto said: "We simply moved the location where we prepare our foods, every other aspect of our professional catering services will remain the same as it has over the last 45 years, except that I am very happy to now be closer to more of my family."
Further information about Catering by Grace and their 45 years of catering services can be discovered on their new website at http://CateringbyGrace.com.
Contact Info:
Name: Grace Honesto
Email: Send Email
Organization: Catering by Grace
Address: 11010 Orleans River Court
Phone: (916) 249-3663
For more information, please visit http://CateringbyGrace.com
Source: PressCable
Release ID: 136107