Carole Hambleton-Moser invigorates her website with the addition of a new blog which will focus on her business prowess, philanthropic work, and volunteering experience.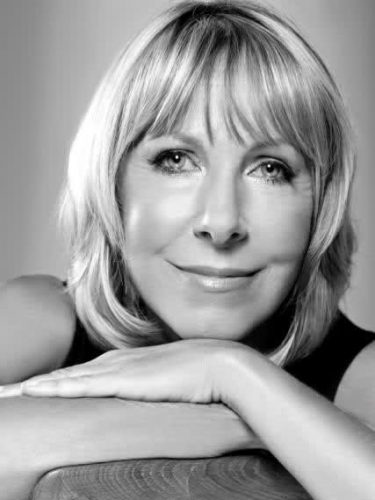 Cape Town, South Africa - February 7, 2019 /MarketersMedia/ — Philanthropist Carole Hambleton-Moser, who launched her new website early this year, (carolehambletonmoser.com), is debuting her new blog on the website in mid-February, 2019.
Hambleton-Moser retired as Head of Credit Suisse in Cape Town some years ago. Since that time she has devoted herself to several philanthropic efforts and feels that her new blog will enable her to reach out to hundreds of thousands of people around the world.
"I plan to use this blog as a platform to share my thoughts regarding my areas of expertise," she stated. "I'll be posting in-depth articles regarding business leadership, philanthropy, and volunteering."
In addition, Mrs. Hambleton-Moser will write about her hobbies, such as hiking and yoga. In fact, the post she'll use to launch the blog will be focused on hiking.
"I've found that many people don't realize that there are joys and benefits to hiking. They think of it just as an elevated form of walking, when in fact hiking is a stimulating and challenging activity. Hikers endure obstacles both internal and external as they trail blaze to snowcapped mountaintops or ocean views, and in return, they reap an abundance of mental and physical perks."
Mrs. Hambleton-Moser has served on the board of directors of several non-profit organizations, including the Eseltjiesrus Donkey Sanctuary, a place where mistreated donkeys are cared for and also one that promotes donkey-human interaction for psychological healing.
"I'm pleased to have this platform to connect with my fellow world citizens," said Hambleton-Moser. "I hope to provide a platform that will benefit both my readers and myself as we move forward in the new year."
Access Carole's latest article here: https://www.carolehambletonmoser.com/#blog
About Carole Hambleton-Moser
Carole Hambleton-Moser grew up in America but has spent more of her formative years outside of the country than within. She operates in the international arena and has cultivated a natural ability to work with people from many cultures to better benefit their communities.
Hambleton-Moser strategically built and managed Credit Suisse in Cape Town for almost ten years. Having left the corporate world now, she has merged her enthusiasm for business with her love of philanthropy and now spends time giving back to the community around her.
Contact Info:
Name: Carole Hambleton-Moser
Email: Send Email
Organization: https://www.carolehambletonmoser.com/
Address: Cape Town, South Africa
Phone: +17708003716
Website: https://www.carolehambletonmoser.com/
Source URL: https://marketersmedia.com/carole-hambleton-moser-activist-and-business-executive-launches-diverse-new-blog/480239
Source: MarketersMedia
Release ID: 480239