CapTex Real Estate Team is offering home owners in the Austin, Texas area a free report that includes a custom evaluation of their home and helps them to determine their home's value.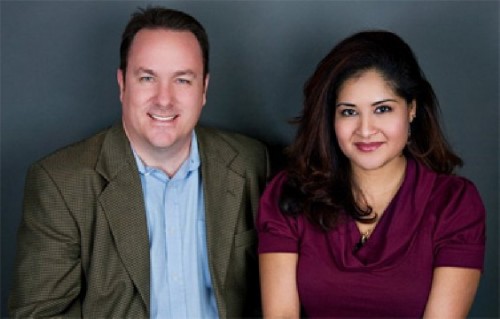 July 24, 2014 /MarketersMedia/ —
Austin, United States – July 23rd, 2014 /PressCable/ — CapTex Real Estate Team, experts in the Austin real estate market, are offering home owners a free home value report. This report, available directly on the CapTex website, gives home owners a custom evaluation of their home and includes comparisons to other homes that have recently sold or are on the market.
For homeowners looking to sell a home fast in Austin, CapTex's free report will give them valuable information about the value of their home. The agents, Harold McGee and Esmeralda Lira, are also experts in home selling tactics and in addition to the free report will offer sellers valuable advice about selling their homes. "Things like staging the home, making repairs or minor improvements, or even simply painting the walls can be the difference between a home resting on the market and one that's sold fast."
With 22 years in the real estate industry, Harold and Esmeralda, know that home owners need to be well informed of the value of their property before placing it on the market. As specialists in the Austin area, they understand the unique needs of buyers and sellers in Austin and the values of homes in this market. "We are experts in this local area; we bring a wealth of knowledge and expertise about buying and selling real estate. We can say that it's not the same everywhere, so you need a team you can trust for up-to-date information and multiple strategies you can use to buy and sell your property and homes."
The report can be downloaded free at http://www.sellaustintxhomes.com/sell/
About CapTex Real Estate Team
CapTex Real Estate Team provides professional real estate services to buyers, sellers, and real estate investors in and around Austin, Texas. Harold McGee and Esmeralda Lira are brokers with a combined 22 years of experience in the real estate industry.
Contact Info:
Name: Harold McGee and Esmeralda Lira
Organization: CapTex Real Estate Team
Website: http://www.sellaustintxhomes.com/
Phone: 512-215-6959
Address: 12515-8 Research Blvd Ste 100, Austin, TX, 78759
Source: MarketersMedia
Release ID: 56075