A recent podcast episode from Capitalism.com leaks a private conversation Ryan Daniel Moran had with Amazing.com Co-Founder Matt Clark about how to grow a brand with other people's audiences.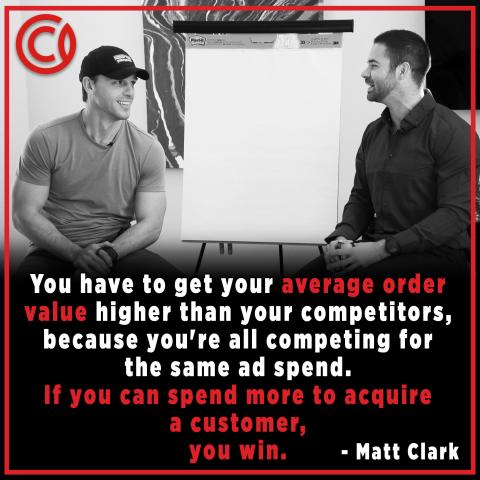 Austin, United States - March 26, 2020 /PressCable/ —
Capitalism.com, an Austin-based media company, announces a new podcast episode, which leaks a private talk Capitalism.com Founder Ryan Daniel Moran had with Amazing.com Co-Founder Matt Clark. The episode shares insight from Clark regarding how to grow a brand with other people's audiences.
As more people seek opportunities to make money from home in light of the coronavirus threat and the resulting impact on businesses, Clark brings fresh ideas for launching new brands and connecting with target audiences. His company Amazing.com teaches members how to start, grow, and scale a business leveraging the power of Amazon.com. The company's flagship course, Amazing Selling Machine, provides training, tools, and business resources designed to guide people on how to build successful physical product businesses.
In this episode, listeners will get a glimpse into Clark's personal experience with building products and growing brands and learn what he sees in today's successful entrepreneurs.
"If you ask any really successful person, once they've made it, they come back and say, 'well, now I just want to do what I enjoy…I want to build a product I'm excited about.' It's funny that we have this thing in our brains that says we have to wait until later to do the thing we want to do. If you ask anybody who has gone through that cycle, they'll say I just wish I had done that from the beginning."
Clark also shares his tips for how to connect with the right affiliates to tap into their audiences. He explains how to nurture the relationships for best results and how to know when a specific affiliate relationship isn't right for a product.
Available through the Capitalism.com Podcast Network on Apple Podcasts, listeners can access the full conversation between Moran and Clark as well as other podcasts. According to Moran, Capitalism.com's podcast content is designed to empower listeners to create change, pursue wealth, find freedom, and reach their full potential.
"Being able to share these conversations with experts like Matt provides our listeners with real, practical information they can use as they build their businesses and grow as entrepreneurs," said Moran.
"With all of the changes happening in the world around us, specifically in the business world, there's never been a better time for entrepreneurs to get serious about building their brands and establishing financial freedom and, at Captalism.com, we are here to support them every step of the way."
To listen to the podcast episode featuring Moran's conversation with Clark, visit: https://www.capitalism.com/podcasts/
About Capitalism.com
Capitalism.com is a media company that exists to equip and empower others to unleash the power of Capitalism so that they can build a business, invest the profits and create the change they want to see in their world. Through free and premium content, community members learn how to take ownership of problems they didn't cause, create real solutions to those problems, and serve people with excellence. The success of Capitalism.com, testimonials, and other examples used are above average results and are not intended to be and are not a guarantee that you or others will achieve the same results. Individual results will always vary, and yours will depend entirely on your individual capacity, work ethic, business skills and experience, level of motivation, diligence in applying the Capitalism Programs, the economy, the normal and unforeseen risks of doing business, and other factors. Learn more at https://www.capitalism.com/.
Contact Info:
Name: Ines Manziano
Email: Send Email
Organization: Capitalism.com
Address: 11900 Jollyville Road, #203984, Austin, TX 78759, United States
Website: https://www.capitalism.com
Source: PressCable
Release ID: 88950881