Capannam has recently launched budget-friendly travel packages to Vietnam. Now travelling to the beautiful and busy streets of Vietnam will no longer be a dream for all the travel freaks.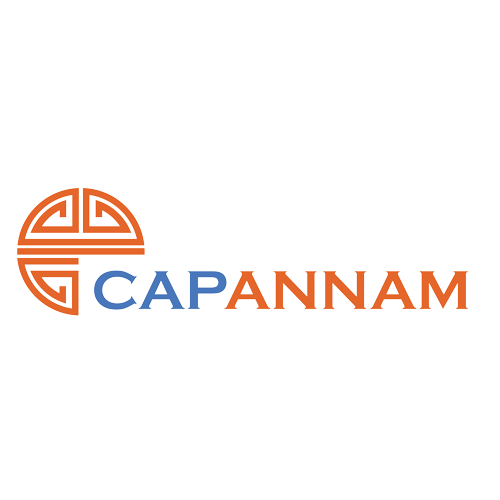 Hanoi, Vietnam - March 20, 2020 / / — Vietnam, one of the most beautiful destinations in Southeast Asia. With its beautiful white sand beaches, vast mountains, mysterious caves, emerald paddy fields, Vietnam is one of the most picturesque places to visit. This nature's paradise will no longer be a dream for all those wanderlusts planning their next trip.
"We have recently launched our budget-friendly travel packages for Vietnam because we want to listen to your expectations and wishes to make an unforgettable trip for you,"- says the founder of capannam.com Mr. Nguyen Thanh Dong. A place where more than 50 ethnic groups live together, celebrating their own cultures and traditions, and living in harmony.
Here more than half of the population has their registered motorbikes, which makes traveling so fun here. The Vietnamese people wear a unique traditional costume called Ao Dai on occasions and festivals. Well, one more interesting fact about Vietnam is they are highly obsessed with white skin! Yeah! You read that, right! Fairness is a beauty standard here, and which is why everyone in Vietnam avoids the sun to prevent tanning of the skin.
Well, one of the most beautiful places to visit in Vietnam is Halong Bay, where tourists can admire the beauty of the sea and the vast limestone islands. Towering pinnacles and mammoth caverns are also something worth viewing from the boats. Ho Chi Minh is also one of the tourist attractions for people who love big cities, and tourists can have a great shopping experience here.
Trekking and hiking are also one of the main activities in Vietnam. Well, Some safety measures are essential while exploring Vietnam. Travelers are recommended to carry mosquito repellent creams and even wear tight clothes to prevent insect bites. The sunsets in Vietnam are equally beautiful, but the chances of malaria are also higher.
So, prevention is always better than cure. Some essential oils and cremes do protect against mosquitos, but their after-effects are also limited. So, travelers must follow the instructions from DEET and act accordingly. It also depends on the place and time of the year, and tourists can direct contact capannam.com for more information about how to stay safe.
Travelers are provided with mosquito nets and proper ventilation so that they can have a great trip and a great sleep. Tourists must be extra cautious if they are allergic to insect bites. Wearing properly covered clothing, especially in the wild areas of the country are a must.
Covered clothing not only protects from insects but also the radiant sun. Of course, hats are one of the essential accessories for the weather in Vietnam. Hats, scarfs, stoles also prevent tanning of the skin.
The weather of Vietnam is different in different parts of the country, with an average of 30-40 degrees celsius. Travelers can directly contact capannam for the best advice regarding the time of the year they are traveling.
About the company:
Capannam provides tailor-made travel trips to Vietnam, Laos, and Cambodia. Capannam strives to give travelers an unforgettable experience. Every opinion matters for this company, which makes it so unique. By following all the suggestions by Capannam.com, travelers can have a wonderful trip throughout.
Contact Details:
Facebook: https://www.facebook.com/capannamtravel
Twitter: https://twitter.com/CapannamT
Youtube: https://www.youtube.com/channel/UCN2MHkHIfch35gy0gkiOUXg
Instagram: https://www.instagram.com/capannamtravel/
Pinterest: https://www.pinterest.com/capannamtravel/
Contact Info:
Name: Dale
Email: Send Email
Organization: Capannam
Address: 353 / 22 rue, Bat Khoi, Long Bien, Ha Noi 100000
Phone: (+)84 243 201 02 61
Website: https://capannam.com/
Source:
Release ID: 88950517