Hush City Soundproofing in Calgary and Vancouver offers expert soundproofing installation, products and services for commercial, residential and music studio projects.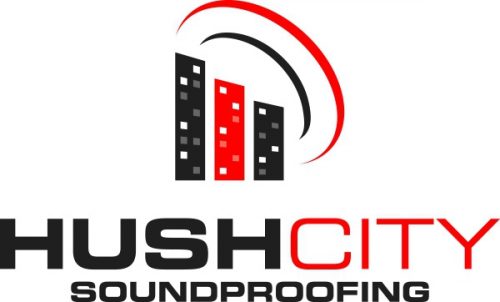 Calgary, Canada - May 9, 2019 /NewsNetwork/ —
Calgary, Alberta-based company Hush City Soundproofing has launched professional soundproofing services and products for residential, construction and music studio projects. The company specializes in soundproofing products and services for any residential or commercial project.
More information can be found here: https://hushcitysp.com
The company offers full soundproofing services including soundproofing for walls, ceilings, windows, patio doors, floors, pipes and ducts, mechanical, acoustic sheet and roll material, interior acoustics and multi-family, high-rise and commercial buildings.
Not only is soundproofing considerate to neighbours when working on loud construction projects, it is also a good idea for families with newborn babies or music studios and jam rooms. Hush City Soundproofing offers expert soundproofing services and products that are affordable.
The company stocks soundproofing products including acoustic panels, diffusers, bass traps, recording studio acoustics and acoustics sheet and roll material. They have a team of expert installers, or they can sell the products directly to companies or homeowners to want to take on the project themselves.
All of their work adheres to the 2019 Alberta Soundproofing Building Code as well as all other building code requirements listed by private residential and commercial buildings. The company urges potential clients to get in touch with them if they have any questions about how much noise is too much noise, and what is the best way to soundproof an area effectively and affordably.
The company also updates their website's blog regularly with tips and advice on soundproofing including project-based specific articles such as how to soundproof a condo, and how sound in a restaurant can impact the dining experience. Restaurant owners might not think about soundproofing, but too much noise can cause a negative affect on customers' dining experience and could impact sales overall.
Hush City Soundproofing serves all of Western Canada, with installation services in Calgary and Vancouver. Interested parties can find more information by visiting the link above.
Contact Info:
Name: Spencer Dwornik
Email: Send Email
Organization: Hush City Soundproofing
Address: 6-1935 27 Avenue NE, Calgary, AB T2E 7E4, Canada
Phone: +1-855-526-2615
Website: https://hushcitysp.com/
Source: NewsNetwork
Release ID: 510449