Advertising technology, or AdTech in short, coupled with the internet is making it simpler for businesses to begin attracting real and ready buyers very quickly.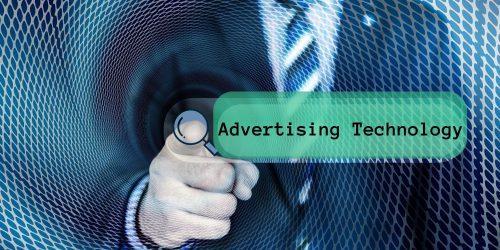 May 29, 2020 /MarketersMEDIA/ — The Covid-19 pandemic has disrupted normalcy in the world as we know it. Many businesses are suffering due to the controlled movement of consumers, operation restrictions, and enforced lockdowns across the globe.
In Singapore alone, over 4000 businesses wound up in March 2020, and in April 2020, the number grew to over 8000. It is not all doom and gloom as there are still many businesses that recorded substantial and growing sales despite the supposed turbulent conditions.
Many of the businesses that are currently doing well are leveraging technology, the internet, and e-commerce channels. Prior to the pandemic, there was already a massive rise in the number of smartphone users and individuals with access to the internet. This inadvertently gave rise to the increasing number of businesses which diverted their products and services online in a bid to obtain more sales to sustain their expenses.
According to eMarketer, the e-commerce sector could be valued at USD 5 trillion by 2023 and possibly even more, with the current pandemic forcing even more businesses online. This fact alone has driven savvy businesses to speedily pivot their business models and strengthen their online presence to capture the over 1 billion internet users.
Even smaller and medium-sized businesses that wish to survive in the current climate are rushing to learn and adopt current technologies and to use the internet to pave an alternative sales channel online. The good news is that modern technology is making the business path going online much more accessible, and implementation is faster than a few years ago.
A good example is the rise of advertising technology, or AdTech in short, which made it simpler for businesses to begin attracting real and ready buyers very quickly. One prominent provider of such a technology in Singapore is V-MORE - an advertising dollar sharing platform with a vibrant e-commerce ecosystem.
Business owners would find it especially interesting to note that V-MORE, with its AdTech is also actively curbing ad fraud to increase the effectiveness of advertising spending for the benefit of advertisers. Its platform focuses on the ease-of-use for all on-board business owners, with each one having access to their online dashboard instantly for easy real-time control and monitoring of their outreach campaign's performance. V-MORE is going further to ensure simplicity by assigning a representative to assist, advise, and guide each interested business owner on how best to take advantage of this platform. With all these measures in place, business owners using V-MORE's AdTech platform need not be tech-savvy to start increasing their reach of buyers and can potentially make more sales through the digital realm.
With all the modern technology and the internet available to all, there is no better time than now for traditional businesses to start claiming their share of the bigger e-commerce pie once thought to be only helmed by the "big players".
Contact Info:
Name: Alvin Poh
Email: Send Email
Organization: GIVE Advertising Solution
Website: http://www.giveadtech.com
Source URL: https://marketersmedia.com/businesses-can-score-big-harnessing-technology-and-the-internet-despite-pandemic-challenges/88959629
Source: MarketersMEDIA
Release ID: 88959629