Gastown Beverage Company has launched a comprehensive beer gas delivery and service for all bars, hotels, and restaurants to Vancouver, Burnaby, and Langley BC.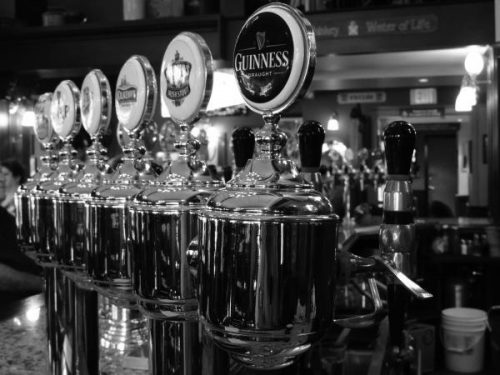 Burnaby, Canada - December 2, 2019 /NewsNetwork/ —
Gastown Beverage Company has launched a beer gas delivery service to Vancouver, Burnaby and Langley BC. Timely beer gas delivery is essential for all draught systems since the beverages they deliver rely on carbonation for taste.
For more information see https://gastownbev.com
Gastown Beverage's launch of the beer gas delivery service to Vancouver, Burnaby and Langley BC brings their high-quality products and services to new areas. They are nationally recognized beer gas experts.
They carry a complete selection of various beer gases and different cylinder sizes. Depending on volume, number of taps and other factors the delivery of different sized cylinders is an important consideration for all draught system owners.
They are now able to deliver and accommodate all bars, pubs, restaurants, hotels, and casinos. Different venues require different cylinders and different beverages require different types of gases. Gastown Beverage will deliver all types of beer gases. The different types of gases they deliver for beer are customized for different weights and characteristics of beer. Because they are experts in beer gas they provide this knowledge as part of their newly launched delivery service.
In addition to professional advice and service, their beer gas delivery service includes a comprehensive beer gas management service. This includes connecting cylinders, removing empty tanks, managing cylinder stock and maintaining a flexible delivery schedule.
Gastown Beverage Company has also announced they are capable of making gas beer deliveries to non-licensed businesses, corporate events and business parties.
A spokesperson from Gastown Beverage Company says "Gas (Co2 and sometimes N2) is a normal ingredient in beer, and is used to push beer from the keg to the glass. Previously, the norm was to use Co2 to push beer out of a keg. But pure Co2 can cause too much foam and ruin your beer, but beer gas is a special mixture of nitrogen and Co2 designed to correctly carbonate beer without excessive foam.The reduced CO2 content of the gas maintains the perfect carbonation level as the nitrogen pushes the beer from keg to tap. By controlling the carbonation level, beer gas significantly reduces foam at the tap, resulting in a perfect glass of beer with a creamy head and no wasted foam."
For Full details on Gastown Beverage's beer gas delivery service is available at the URL above.
Contact Info:
Name: Ethan Posen
Email: Send Email
Organization: Gastown Beverage Installations Inc.
Address: 107-3993 Henning Drive, Burnaby, BC V5C 6P3, Canada
Phone: +1-604-239-0939
Website: https://gastownbev.com/
Source: NewsNetwork
Release ID: 88936975