Wiseguyreports.Com Adds "Bubble Tea– Global Market SaLe, Trends, Industry Analysis, Competitive Landscape And Forecast To 2026" To Its Research Database.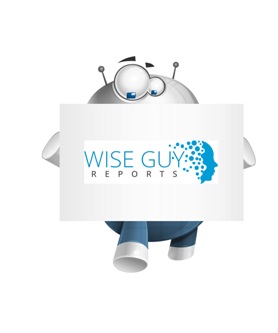 Pune, India - December 3, 2019 /MarketersMedia/ — Global Bubble Tea market 2019-2026
Market Overview:
According to a recently published report, the global bubble tea market is expected to grow at a steady rate in the next six years. Technological developments will be instrumental in driving the market growth, making bubble tea more popular in downstream applications. The bubble tea market has grown considerably, primarily due to its popularity among children because of its alluring and colourful presentation in attractive packaging.
This readily consumable tea comes in a range of colours and flavours. Additionally, bubble tea offers various choices in terms of flavour of the beverage and flavour of boba, the chewy tapioca balls or pearls which are added to it. Some of the popular flavours in which this tea is available are watermelon, strawberry, mango, apple, honeydew, chocolate, and peach. Boba used in bubble tea can be of different varieties, such as clear, flavoured chewy tapioca, black, and others. These innovative fruity flavours in bubble tea are anticipated to attract children and increase the general demand for bubble tea in the next few years. Another important factor driving the growth of the bubble tea market is the increasing availability of the product via organised retailing. These retailers have expanded considerably worldwide, owing to the rise in supermarkets, hypermarkets, and specialty stores. Offline stores offer a wide range of products, and they provide better consumer experience than online stores. Ingredients like popping balls, tapioca balls, and tea powder needed to make bubble tea are mainly sold by large retailers like Walmart.
This report examines the current trends, size, and status of the bubble tea market, in addition to government policy, investment opportunities, market dynamics such as drivers, restraints, and opportunities, supply chains, and the competitive market landscape. Porter's Five Forces Analysis (suppliers, substitutes, buyers, potential entrants, and industry competitors) also offers insightful information on the bubble tea market.
Top Key Players:
Kung Fu Tea
Boba Guys
CoCo Fresh
Quickly
Gong Cha
8tea5
ShareTea
Chatime
VIVI BUBBLE TEA
Request Free Sample Report @ https://www.wiseguyreports.com/sample-request/4251672-global-bubble-tea-market-report-2019-competitive-landscape
If you have any special requirements, please let us know and we will offer you the report as you want.
Market Segmentation:
The bubble tea market is broadly classified by Type and Application.
Based on types, it is segmented into original, coffee, fruit, chocolate, and other types, while from the application perspective it is segmented into a lower-than-ten age group, and a ten-to-eighteen age group.
Regional Overview:
Geographically, the global bubble tea market consists of the United States, Europe (Germany, the United Kingdoms, France, Italy, Spain, Russia, Poland), China, Japan, India, Southeast Asia (Malaysia, Singapore, Philippines, Indonesia, Thailand, Vietnam), Central and South America (Brazil, Mexico, Colombia), the Middle East and Africa (Saudi Arabia, the United Arab Emirates, Turkey, Egypt, South Africa, Nigeria), and other regions.
Consumers in Europe are usually focused on the nutrition and health benefits of whatever they consume, and they are also keen on preventing illness, which drives the consumption of high-quality tea in the region. This is expected to drive the bubble tea market growth in Europe. The United Kingdoms is the primary market for bubble tea in the region. Nevertheless, market growth here is likely to be slower than in the United States.
Industry News:
There have been a few health concerns regarding bubble tea recently, with reports of excessive sugar content in the beverage. On an average, a cup of bubble tea contains twenty teaspoons of sugar. A healthy adult should consume no more than eight teaspoons of sugar a day.
Continued…..
Enquiry Before Buying @ https://www.wiseguyreports.com/enquiry/4251672-global-bubble-tea-market-report-2019-competitive-landscape
Contact Info:
Name: Norah Trent
Email: Send Email
Organization: WISEGUY RESEARCH CONSULTANTS PVT LTD
Address: Office No. 528/524, Amanora Chambers, Magarpatta Road, Hadapsar Pune, Maharashtra 411028
Phone: 841 198 5042
Website: https://www.wiseguyreports.com/sample-request/4251672-global-bubble-tea-market-report-2019-competitive-landscape
Source URL: https://marketersmedia.com/bubble-tea-market-2019-global-key-players-trends-share-industry-size-segmentation-opportunities-forecast-to-2026/88937217
Source: MarketersMedia
Release ID: 88937217