NoFakesNoSnakes is a Pittsburgh based record label founded by Producer / Engineer / Computer Scientist Brougkr, Developing the new sonic landscape of Hip-Hop, Rap, R&B, Rock, and Pop.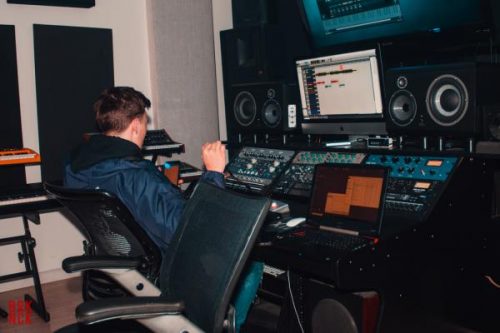 Pittsburgh, United States - March 5, 2021 /PressCable/ —
Pittsburgh & Los Angles based Producer, Engineer, Computer Scientist, & Cryptocurrency / Blockchain Engineer Brougkr is a multi-genre production powerhouse. He has established his sound in Pittsburgh, forging a new path in the local scene & creating new music with artists in multiple genres.
His first album, Astra, was a conceptual compilation album of songs that were created over a two-year span of working with artists in the Pittsburgh music scene. He plans to relocate to Los Angeles to elevate his musical career and work with aspiring artists that are passionate about creating new music.
The main thing that drives Brougkr's creative vision is his passion for music and creating beautiful works of art sonically. Brougkr's main production influences include super producers Metro Boomin, Sledgren, Southside of 808 Mafia, Murda Beatz, Internet Money, and Kanye West.
Brougkr has been passionate about music from a young age, with early influences including AC/DC, Led Zeppelin, Pink Floyd, Sum 41, Blink-182 Linkin Park, Jay-Z, Wiz Khalifa, Mac Miller, and among others.
Utilizing his influences, Brougkr has created a new, unique sound for himself that has established him as the go-to producer / engineer in the Pittsburgh music scene. Looking forward, Brougkr plans to bring his label NoFakesNoSnakes to fruition to facilitate the growth of unsigned artists, and push them in a fresh new direction sonically.
Brougkr's main goal with music is to create unique new soundscapes that are fresh to the listener and elicit stark emotions upon listening. This is what separates Brougkr from the millions of other producers aspiring to make their own mark on the music industry.
Leveraging his Computer Science and Physics background, he has implemented this knowledge of waveforms, wave mechanics, quantum mechanics, and sonics into his music to create soundscapes that are non-replicable.
Brougkr is looking to expand his network and work with new creatives that are passionate about creating unique new music that is unlike anything that has been released before.To check out the latest music from Brougkr visit https://linktr.ee/brougkr
Contact Info:
Name: Brougkr
Email: Send Email
Organization: NoFakesNoSnakes
Address: 200 South 22nd Street, Pittsburgh, Pennsylvania 15203, United States
Website: https://instagram.com/brougkr
Source: PressCable
Release ID: 88998282