Company offers ready-made brand names to assist entrepreneurs in marketing efforts.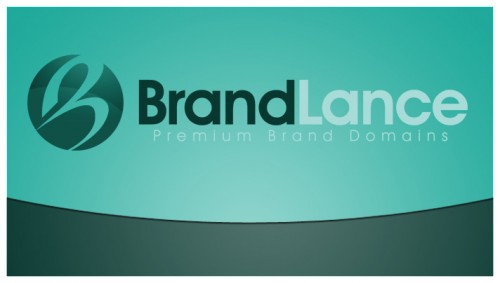 Los Angeles, CA,, United States of America - - April 29, 2014 /MarketersMedia/ — Psychological studies reveal the human brain is designed to employ images and semantics as primary elements in committing ideas to memory, a fact that holds true on a global scale and applies to all areas of learning. This premise, spawned decades ago by some of the most widely acclaimed psychologists in history, finds validation in basic language skills initiated during infancy, moral ideals developed during early childhood and adolescence, as well as the scientific and mathematical theories expanded upon by the most intellectually advanced of adults.
While these findings paved the way for significant reformation in the fields of education and cognitive therapy, they also brought about an inevitable revolution in the world of advertising. Companies find themselves in a constant rivalry to create a more memorable brand name and logo than their competitors, made ever more contentious by the advent of internet marketing. With this is mind, Jame Johanson of Brandlance has launched efforts to facilitate the branding process for those businesses who find themselves caught up in this modern battle of the brands.
Johanson elaborated, "Almost 600 new websites are created every minute across the world, which makes it difficult for new businesses to establish a name that will leave a more lasting impression than the others cropping up in their respective fields. At Brandlance, we offer an extensive list of brandable domain names that have been specially crafted to meet the requirements of entrepreneurs. All the unique names in the list are premium .com and feature free logos that are quite appealing to the eyes."
Start-up businesses have always struggled to set themselves apart by offering more advanced products or higher quality services than their competitors. The onset of marketing campaigns, which some believe to have arisen centuries ago in ancient Rome, made the race more difficult, compounded by the onslaught of print, radio and television. The internet has successfully added increasing layers of opposition.
Today's entrepreneurs must create stunning logos and websites to accompany their goods or services in addition to a noteworthy company name. Their moniker must exhibit a congruity to their purpose in order to create a sense of meaning and relevance. The phonetics of the name, including ease of spelling and pronunciation, flowing cadence when said aloud and authoritativeness when viewed or spoken all play a role in the performance of a business' branding effectiveness.
Entrepreneurs must also ensure the look and sound of their company name does not invoke negative responses by sounding or appearing similar to unpleasant names or events throughout history. Although memorability is important, the success of a company rests largely on positive association created by their name as well as their products. Due to the global nature of society, the designation must also maintain all those qualities on a universal level.
Concluded Johanson, "Our clients' brand names are an extension of their companies and their ambitions. Before any product launches and marketing campaigns come into play, careful consideration must go into choosing an appropriate name. Even the best products or services cannot expect to achieve success if no one can remember who is offering them. We understand that becoming a household name begins with presenting a striking epithet to the world, and we provide such names to those have yet to find them."
About Brandlance:
The staff of http://brandlance.com sells ready-made brand names for start-up businesses. Their aim is to provide top-quality domain names and eye-catching logos to new businesses and entrepreneurs at unbeatable prices.
Contact Info:
Name: Jame Johanson
Organization: Brandlance
Phone: 626-537-8299
Source URL: https://marketersmedia.com/brandlance-confronts-surge-in-branding-challenges-by-providing-unique-domain-names/42190
For more information, please visit http://www.mediabistro.com/alltwitter/food4patriots-allen-baler-on-why-you-should-avoid-gmo-seeds_b56571
Source: MarketersMedia
Release ID: 42190