Switching to an environmentally friendly chromium plating provider now has Brake Connect years ahead of the competition as previous methods shown to be bad for the environment.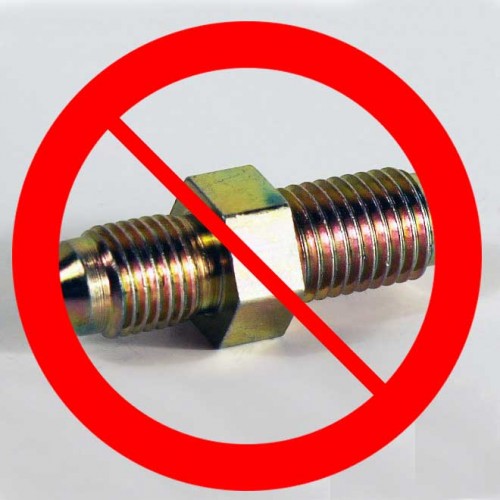 San Francisco, CA,, United States of America - - November 16, 2013 /MarketersMedia/ — Brake parts and components for automobiles of all kinds require special processes to ensure they are hardened, robust, and impervious to environmental degradation such as oxidization that can cause rust and malfunction. In order to prevent this most components undergo a process of chromium plating. Hexavalent chromium plating was once the most popular method but has been demonstrated to be bad for the environment and to cause cancer. As health watchdogs and consumers turn against the process, brake parts supplier Brake Connect has broken away from the competition, having swapped to eco-friendly and non-carcinogenic trivalent chromium plating years ago.
The company has published information on how to tell the difference, and indeed, the two processes create very different finishes, with dangerous hexavalent bonding turning parts a gold color while safe trivalent bonding turns them silver. The company is eliminating all gold colored products from its catalog and has pulled the remaining items from stock.
Their catalog, which includes everything from AN Fittings and Adapters to Weld on Fittings and almost all their products now carry the distinct silver of trivalent chromium plating, though the company is keen to establish that banjo bolts are not affected.
A spokesperson for Brake Connect explained, "We are taking a strong stance on eliminating the use of environmentally hazardous hexavalent processes. We have discounted all the remaining stock we have that has undergone hexavalent chromium plating and even discontinued our fuel line repair kit because the manufacturers haven't made the switch to trivalent. Thankfully we are years ahead of our competition in this process, who continue to sell products that are hazardous both to the environment and to human health. With our uncompromising position on hexavalent chromium plating, customers can be assured of the best and most responsible service in the industry."
About Brake Connect:
Brake Connect provides brake system connectors and fittings for the automotive industry. They have been selling online for over 2 years, and supply everyone from the shade tree mechanic to the high performance race industry. The site provides everything from banjo adapters and bleed screws to tools and transmitter repair fittings.
Contact Info:
Name: Joe Bragg
Email: Send Email
Organization: Brandoutreach
Phone: (415) 632 1664
Website: http://www.brakeconnect.com/
Source URL: https://marketersmedia.com/brake-connect-years-ahead-in-the-green-race-after-early-supplier-switch-beats-competition/25943
Source: MarketersMedia
Release ID: 25943