Those impacted by the BP Oil spill now have lawsuit funding available to them that gets those eligible the funding they need to fight their lawsuit and pay their bills until they receive their settlement from BP.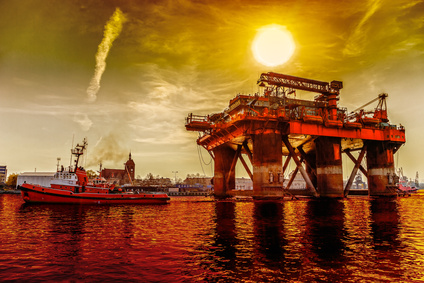 United States - - September 18, 2013 /MarketersMedia/ — Businesses, commercial and residential property owners, fisherman, and anyone who has been impacted by the BP oil spill is now eligible for financial compensation from Lawsuit Funding America. The BP oil crisis has destroyed livelihoods, infrastructure, businesses, and the homes of thousands. Financing from Lawsuit Funding America is intended on getting those expecting a settlement the financing that they need before they are paid out.
It is likely that it will take many months or even years before the lawsuit has concluded and the funding is paid to the plaintiff. For those who cannot wait, are eligible to get part of that expected settlement up front. For example, if someone is expecting a $500,000 settlement from BP Oil, they are eligible to get an advance of up to $75,000 of that before their case is closed. If a plaintiff cannot wait, this is a viable option to put back into their business, start property fixes, invest in infrastructure, or even pay debts that have been incurred due to the BP Oil spill.
Lawsuit Funding America has specifically opened up the flood gates so to speak for BP Oil spill plaintiffs to have a financial option, when they have faced close, or full financial ruin due to this financial and environmental crisis. To apply directly everyone can visit http://lawsuitfundingamerica.com/class-action/bp-oil-spill/ for more information regarding eligibility, options, and any other information that everyone will need in regards to the application process.
A vast range of individuals and entities are able to get BP Oil funding, a list of some of those can be seen here:
- Fishermen
- Commercial Fishing Vessels
- Commercial & Residential Boat Owners
- All Property Owners
- Restaurant Owners
- Hotel Owners
This list is just to name of the few able to receive funding. Anyone that has seen any sort of monetary loss due to the BP Oil spill is automatically eligible through the financing program.
Lawsuit Funding America is one of the first companies working with the BP Oil victims to make sure they are aware of the options that they have to secure their financial right to get funding that will help with the overall damages that they face.
Lawsuit Funding Explained: In this video, it explains how lawsuit funding works and how BP Oil spill plaintiffs can benefit from the financing program.
Contact Info:
Name: Joshua Smith
Organization: Lawsuit Funding America
Source URL: https://marketersmedia.com/bp-oil-spill-victims-now-eligible-for-lawsuit-funding-upfront-by-lawsuit-funding-america/22501
For more information, please visit http://lawsuitfundingamerica.com
Source: MarketersMedia
Release ID: 22501