Montana video production company, Sly Dog Production is offering a special 20% discount to corporate video customers July 15th through September 1st, 2012. Call 406-425-2742 for details.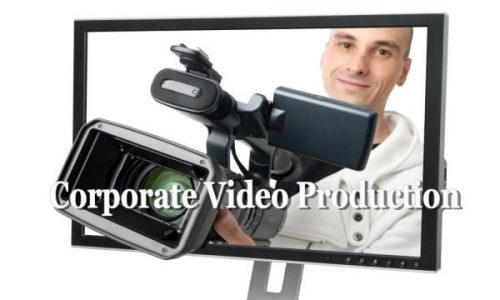 Bozeman, United States - July 13, 2018 /PressCable/ —
Bozeman video production company, Sly Dog Production, is pleased to announce special late summer discounts for first-time corporate customers only.
"From July 15, 2018 until September 1, 2018 we will offer a first-time customer only 20% discount off of our published video rate sheet", says Rusty Squire, President of Sly Dog Production. He adds, "We already offer some of the best pricing in our industry so this allows new customers the opportunity to give us a try but this is for a very limited time only".
Our corporate video demo reel can be watched here: https://www.youtube.com/watch?v=_ysd-zHamjk
The Sly Dog Difference – Content Production Plus Quality Distribution
"Part of what is special about Sly Dog Production is that we don't just create video content, we also make sure that it ranks on Google, YouTube and other social media channels", says Squire. "99% of our competition does one thing, they create content, and we create and rank content which is a much, much bigger deal, if you want customers you must do both well".
"We noticed several years ago that customers would ask us to create videos but without well focused marketing they were getting poor results", says Squire. "We ran an online company a decade ago and we learned some valuable ranking strategies that will help companies get their websites, and their content, onto the first page of Google, for local businesses this is critical".
"We have had to be very selective because we can only work with one or two companies in any given industry when it comes to local search results", says Squire. He adds, "The secret is a combination of careful on-page optimization, with the right combination of social signals, and high ranking web page authority links, there is no magic but you have to do it right".
First-Time Customer Deals
"20% off our regular pricing is a big deal because it is so competitive but we wanted new customers to have the opportunity to try us out", says Squire. He adds, "We use higher-end drone cameras than the majority of our competition and we continually invest in new technology – lenses, computers, cameras and software".
"We are the most experienced aerial video company in the entire State of Montana", says Squire. He adds, "We were shooting aerial video for the California State University system 5 years ago when 95% of all the drone pilots in circulation today were not even licensed".
"The Federal Aviation Administration markedly relaxed all of the rules on drone licensure in 2016 and this led to a flood of very inexperienced pilots getting into the market", says Squire. He adds, "It's buyer beware out there right now which means Sly Dog Production is a safer option, plus so many pilots don't carry insurance, we do, and, yes, that is very important".
Sly Dog Production produces videos for businesses, real estate, television commercials, website branding videos. The company has completed over 1,000 video projects for customers including several documentaries, statewide and national commercials, over 600 real estate videos and a host of other branding videos for businesses.
If you would like further information about Sly Dog Production than simply call them at 406-425-2742, visit them online, email them at info@slydogproduction.com or visit them at 1087 Stoneridge, Suite 2A in Bozeman, Montana.
Contact Info:
Name: Rusty Squire
Email: Send Email
Organization: Sly Dog Production
Address: 1087 Stoneridge, Suite 2A, Bozeman, MT 59718, United States
Phone: +1-406-425-2742
Website: https://www.slydogproduction.com
Source: PressCable
Release ID: 376173