Boston-based lifestyle magazine, Boston Voyager, features Ken Abrahams, founder and Vice President of Client Relations at FUN Enterprises, Inc., as one of the most inspiring stories in Boston. Abrahams reveals FUN Enterprises humble beginnings as well as their secret to longtime success.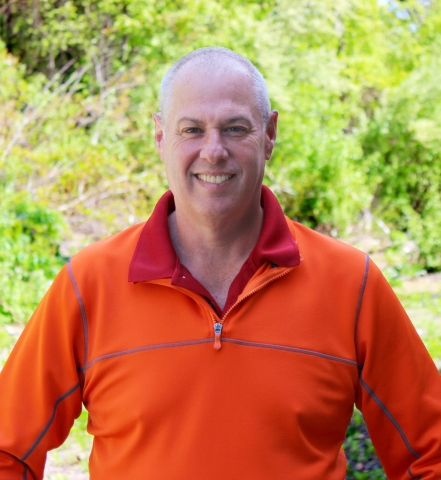 Stoughton, United States - June 19, 2017 /NewsNetwork/ —
STOUGHTON, MA June 19– On May 15, 2017, Boston Voyager released an interview with Ken Abrahams, Vice President of Client Relations at FUN Enterprises, Inc. In the article, Abrahams explains how he started FUN Enterprises, what were some of the challenges he faced in building the company, and a glimpse at some of his fondest memories.
In recounting the creation of FUN Enterprises, Abrahams states that the company started almost by accident. "We started small working with corporations and colleges in New England offering primarily novelty and variety programs like Antique Photos and Caricature artists," Says Abrahams. "Over the years we added additional programs many of them inspired or created by our clients like Spin Art Shutter Shades, Personalized License Plates and Airbrush Artists." In addition to novelty programs, FUN Enterprises also now offers engaging speakers, performers, and full event planning and production services.
Abraham attributes the growth and success of FUN enterprises to their clients and staff, stating, "Both groups have been with us through thick and thin."
What is unique about FUN Enterprises, according to the article, is their innovation. "Many people in the New England area want to book things from New York because that is what is hot and trendy," says Abrahams. "We have New York companies looking at us to see what we are doing." In addition to their one-of-a-kind programs, FUN Enterprises offers their clients a low-pressure experience, encouraging individuals to seek out FUN Enterprises for event planning advice regardless if they buy anything.
To read the full article, visit www.bostonvoyager.com/interview/meet-ken-abrahams-….
About FUN Enterprises, Inc.
FUN Enterprises, Inc. has provided unique entertainment experiences to corporations, educational institutes, and private parties for the past 20+ years. A full-service events company, FUN Enterprises, Inc. specializes in producing customized items and experiences. The company produces and manages over 100 different programs and performers, including airbrush artists, caricatures, photo and personalized novelties, magicians, comedians, psychics, rides and games, and more. Fun Enterprises Inc. also offers event planning and management of any corporate, college, trade show or private event.
FUN Enterprises, Inc. also is the exclusive booking agent for multiple public speakers including Michael Miller, Amma Marfo, Joel Christian Gill, and Michele McPhee. Speakers are available for college and corporate events including tradeshows, keynote-speakers, trainings, orientations, team building, and leadership development.
Additional information on all of FUN Enterprises programs, performers, and speakers can be found at www.funent.com.
https://www.youtube.com/watch?v=xxkV6KwhLM4
About Ken Abrahams
A graduate of Connecticut College, Ken Abrahams founded FUN Enterprises in 1989 with his business partner, Wayde Anders. His main focus in the company is college education marketing. Abrahams works closely with both professional staff and students at colleges and universities across the country to assist in the event planning process. He also is the primary booking agent for FUN Enterprises speakers, including Michael Miller, Amma Marfo, Joel Christian Gill, and Michele McPhee. Abrahams is an active member of The United Regional Chamber of Commerce and a long-time volunteer with the National Association of Campus Activities (NACA).
Fun Enterprises, Inc.
63 Tosca Dr. Stoughton, MA
Stoughton, MA, 02072 United States
781-436-3187
Contact Info:
Name: Ken Abrahams
Email: Send Email
Organization: Fun Enterprises, Inc.
Address: 63 Tosca Dr. Stoughton, MA 02072, United States
Phone: +1-781-436-3187
For more information, please visit http://www.funent.com
Source: NewsNetwork
Release ID: 208978