Vigorous Innovations' recently launched body deep muscle massager has achieved the milestone of 100 reviews. This handheld percussion massager provides total body relief without visiting a chiropractor or massage therapist.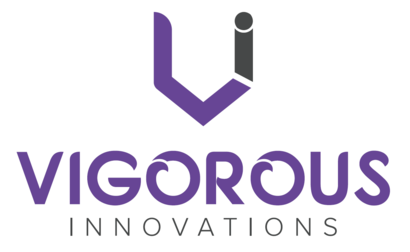 Crowley , TX , United States - February 21, 2020 —
Vigorous Innovations is pleased to reveal that its handheld percussion deep tissue muscle massager has now received 100-plus reviews from Amazon buyers. This body deep muscle massager has been designed to provide relief to all body muscles from the comfort of home. Each massage gun is backed by a 30-day money-back-guarantee and a full one-year warranty from Vigorous Innovations.
Percussion massage is a type of massage that delivers a series of rapid blows that penetrate deep into the soft tissue to promote pain relief, relaxation, and tissue repair. This type of massage also improves blood flow and range-of-motion of the muscle. "It has a wide range of benefits for athletes, those recovering from injuries and the everyday person. Percussive massage gives balance to the targeted muscle group, tones the muscles while relieving tightness and reduces physical stress on the bones and joints," said Justin Robinson, the senior spokesperson for the brand.
Vigorous Innovations' professional deep muscle massager kneads directly into large knots and sore spots to loosen them while stimulating blood flow. The massage gun comes with six variable speed options, including a high 2,600 revolutions per minute setting. Each massager also contains three detachable heads to work deep on undoing knots in various muscle areas. The manufacturer has included a 90-degree adjustable arm on the head attachment to allow users to use their massager in any position they need.
"I honestly thought that my husband was crazy when he told me to order this for him. He does CrossFit and has for five to six years now. He kept telling me that a few people where he goes have this. I thought he was nuts. After it came, he put it on my back for a few minutes and my back felt like a million bucks! Battery life is awesome; the case it comes in is amazing! Everything has its own spot. It comes with three different attachments, two batteries and a charger. I would highly recommend to anyone with any kind of aches or pains," a delighted user mentioned in her Amazon review.
To find out more about Vigorous Innovations' deep muscle stimulator massager, please visit the company's official website or Amazon storefront.
###
Twitter: https://twitter.com/@vigorous_innov
Facebook: https://www.facebook.com/vigorousinnovations
Instagram: https://www.instagram.com/vigorousinnovation/
Youtube: https://www.youtube.com/channel/UCJCwzZdqxeIWqoo0KLp5dgA
About Us: Vigorous Innovations is a company founded on the principles of producing only the highest quality products at an affordable price with even higher quality customer service. We want to be your whole body healing solution for years to come.
Contact Info:
Name: Justin Robinson
Email: Send Email
Organization: Vigorous Innovations
Address: 1925 Palomino Blvd , Crowley , TX , 76036, United States
Phone: 682-235-9814
Website: https://www.vigorousinnovations.com
Release ID: 88947505