Blue Echo Solutions, Inc., the manufacturer of award-winning HDMI products, announced today that it has signed a distribution agreement with Laceys.tv to offer the hd EZ lock Universal HDMI Locking Adapter to the Australian and NZ market.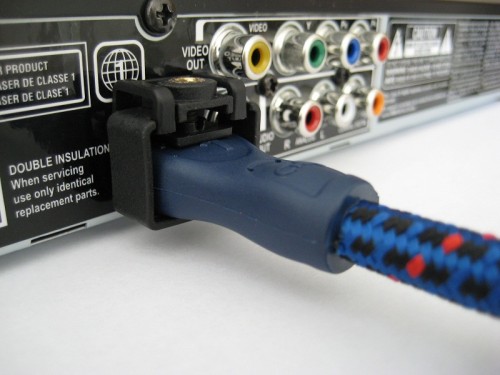 Torrance,, USA - - January 16, 2014 /MarketersMedia/ — Laceys.tv will conduct wholesale distribution and support for hd EZ lock throughout Australia and New Zealand. This will allow Blue Echo Solutions to have a full service marketing presence for Commercial and Residential System Integrators, Distributors, Resellers and Dealers.
"We are very excited to add hd EZ lock to our current range of products, and to partner with Blue Echo Solutions to expand hd EZ lock within the Australian and New Zealand territories" said Peter Lacey, Managing Director of Laceys.tv.
hd EZ lock addresses well-known issues with physical HDMI connections by both locking the HDMI cable and eliminating harmful stress on the HDMI input. hd EZ lock typically installs in a couple of minutes, and can be used with most HDMI cables and components on the market. Once installed, hd EZ lock serves as a strain-relief which eliminates connection problems such as intermittent signals and dropouts, typically caused by stress on the internal pins of a female HDMI receptacle. The end result is fewer service calls for consumers and lower costs of warranty for installers.
Along with Custom Installers and end-users, hd EZ lock customers include Military, High-end hotel chains, Audio/Video integration companies, medical equipment manufacturers, Universities, Hospitals, and Professional video processor and digital signage manufacturers.
"As HDMI has become the de-facto standard for High Definition connectivity, both in the consumer and professional markets, we're pleased to work with our new Australian partner to offer our unique solution for HDMI connection issues to distributors, dealers, and retail customers throughout Australia and New Zealand, " said Tony Eppright, President of Blue Echo Solutions.
About hd EZ lock
hd EZ lock is the only adapter of its kind designed to work with most HDMI Cables and HDMI components to secure them in place, and eliminate harmful stress on the HDMI Input. The Patented universal hd EZ lock is recipient of a CES 2009 Innovations Design & Engineering Showcase Award. hd EZ lock is designed and manufactured in the USA by Blue Echo Solutions, Inc. Australian and New Zealand customers interested in learning more about hd EZ lock can visit http://online.laceys.tv/ for more information. U.S. Patent Number 7,914,338.
About Laceys.tv
For more than 25 years, Laceys.tv has been actively involved in the successful design and supply of a comprehensive and quality range of television reception equipment. Laceys.tv is one of the largest distributors in Australia and is the sole importer of some of the world's most important and recognized television reception products. As an Industry leader in MATV system design, Laceys.tv plays a vital role in providing customers with technologically advanced products and expertise.
Thanks to the support of professional installers, Laceys.tv has grown into one of Australia's largest reception solution suppliers, contributing to the delivery of stable digital TV signals around Australia.
For more information, visit http://online.laceys.tv/.
About Blue Echo Solutions
Blue Echo Solutions is a Consumer Electronics company dedicated to providing Dealers and Consumers with products and services that will enhance the Consumer Electronics experience through innovative products and solutions, as well as by building great relationships and through world-class Customer Service. Blue Echo Solutions is the manufacturer of hd EZ lock.
For more information about Blue Echo Solutions, visit www.blueechosolutions.com.
CONTACTS:
Peter Lacey
Managing Director
Laceys.tv
Phone: 03 9776 9222 Ext 111
peterl@laceys.tv
Contact Info:
Name: Tony Eppright
Organization: Blue Echo Solutions
Phone: 800-723-2304
Source URL: https://marketersmedia.com/blue-echo-solutions-and-laceys-tv-enter-agreement-to-distribute-hd-ez-lock-in-australia/30996
For more information, please visit http://www.hdezlock.com
Source: MarketersMedia
Release ID: 30996