Market Research Future (MRFR) Has Announced a New Release on the Global Blood Plasma Derivatives Market. The primary objective of the report is to analyze the current market landscape and its future potential.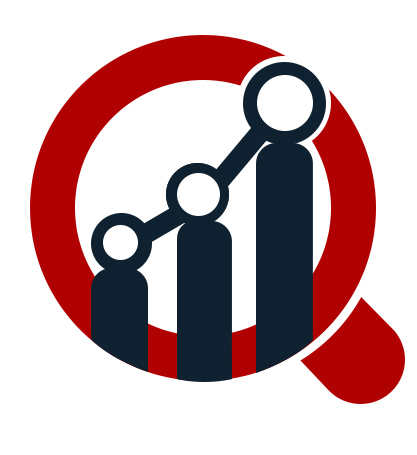 Pune, India - September 11, 2019 /MarketersMedia/ — Grigols (Spain), Baxter International Inc. (US), Octapharma AG (Switzerland), CSL Limited (Australia), Kedrion S.p.A (Italy), Bain Capital, LLC (US), Biotest AG (Germany), Fusion Healthcare (India), SK Plasma Co., Ltd. (South Korea) are some of the prominent players at the forefront of competition in the blood plasma derivatives market and are profiled in MRFR Analysis.
Global Blood Plasma Derivatives Market - Overview
The global blood plasma derivatives market is growing mainly due to the increasing demand for plasma derived products. According to a recent study report published by the Market Research Future, The global blood plasma derivatives market is booming and expected to gain prominence over the forecast period. The market is forecasted to demonstrate a spectacular growth by 2023, surpassing its previous growth records in terms of value with a striking CAGR during the anticipated period (2017 – 2023).
Plasma is a fluid part of the blood that contains blood cells, and protein responsible for blood clotting. Plasma derivatives are obtained from specific plasma proteins by the process of fractionation. The derivatives are then solvent detergent-treated or heat-treated to kill certain viruses. The most common plasma derivative includes factor IX concentrate, factor VIII concentrate, anti-inhibitor coagulation complex (AICC), anti-thrombin III concentrate, immune globulins, Alpha 1-Proteinase inhibitor concentrate, albumin, and anti-thrombin III concentrate. Blood plasma derivative widely used clinically to treat various conditions such as hemophilia A, hemophilia B, HIV, hepatitis B, hepatitis C, thrombocytosis, and others. 
Request Free Sample Copy at https://www.marketresearchfuture.com/sample_request/1325
Notably, rising demand for plasma derivative based therapies is the key factor driving the blood plasma derivatives market. According to a study published in the Journal of Blood Medicine in 2016, it is found that FIX replacement therapy which includes plasma-derived protein are successful in the reduction of disability, and bleeding from hemophilia B. Based on the prevalence rate, hemophilia and von willebrand disease (VWD) are the most common bleeding disorders in the Middle East and Africa. According to the 2014 Annual Global Survey of World Federation of Hemophilia (WFH), in 2014 the total population of Egypt was 86,895,099 out of which 5,246 people were living with hemophilia, 513 were living with von willebrand disease, and 1,123 with other bleeding disorders. It is also reported that 4201 cases of hemophilia A were registered and among them 37% were under 4 years.
Other factors such as, rising incidence of hemophilia, huge funding for research & development, technological advancements, and rising approval from regulatory bodies are also fuelling the market growth. According to the Centers for Disease Control and Prevention, it is found that Hemophilia A affects 1 in 5,000 male births i.e. around 400 babies are born with hemophilia A every year.
Despite these drivers, stringent reimbursement policies, safety concerns, and high cost of treatment is expected to decline the blood plasma derivatives market growth.
Segments:
Global Blood Plasma Derivatives market has been segmented on the basis of type which includes albumin, anti-thrombin, intravenous immunoglobulin (IVIG), fresh frozen plasma (FFP) and others. Others types are Factor VII, Factor IX and Alpha 1 proteinase inhibitor concentrate. On the basis on application the market is segmented into Hemophilia A, Hemophilia B, HIV, Hepatitis B, Hepatitis C, Thrombocytosis, and others. Other application includes Von Willebrand disease. End users include hospitals, clinics, diagnostic centers, blood transfusion centers and others.
Geographical Overview:
Globally, Blood Plasma Derivatives market consists of four regions North America, Europe, Asia-Pacific and Middle East and Africa. North America is segmented into countries into namely the U.S., Canada and Mexico. Europe market consists of countries namely U.K. France, Germany, Italy, Spain and Rest of Europe. Asia-Pacific market consists of countries namely India, China, Japan, Australia, Republic of Korea and Rest of Asia-Pacific and Middle East and Africa consists of countries namely United Arab Emirates, Saudi Arabia, Turkey and Rest of Middle East and Africa. North America is expected to be the largest market for blood plasma derivatives. Increase in awareness regarding incidences of thrombocytosis and use of plasma derivatives to kill viruses causing infectious diseases favor the growth of market in this region. Demand for technological advancement in plasma derived products and extensive research in production of plasma derivatives initiate the growth of this market in Europe. Asia-Pacific is expected to show fastest growth because of increase in prevalence of infectious diseases and emphasis on safe blood transfusion procedure. Countries in Middle East and Africa mostly export plasma derived products from the North American and European countries.
TOC:
1 Report Prologue
2 Market Introduction
2.1 Introduction
2.2 Scope Of Study
2.3 Research Objective
2.4 Assumptions & Limitations
2.4.1 Assumptions
2.4.2 Limitations
3 Research Methodology
3.1 Research Process
3.2 Primary Research
3.3 Secondary Research
4 Market Dynamics
Continued…
Browse more Information on This Report at https://www.marketresearchfuture.com/reports/blood-plasma-derivatives-market-1325
About Market Research Future:
At Market Research Future (MRFR), we enable our customers to unravel the complexity of various industries through our Cooked Research Report (CRR), Half-Cooked Research Reports (HCRR), Raw Research Reports (3R), Continuous-Feed Research (CFR), and Market Research & Consulting Services.
Contact Info:
Name: Abhishek Sawant
Email: Send Email
Organization: Market Research Future
Address: Office No. 528, Amanora Chambers Magarpatta Road, Hadapsar, Pune – 411028 Maharashtra, India
Phone: 6468459312
Website: https://www.marketresearchfuture.com/reports/blood-plasma-derivatives-market-1325
Source URL: https://marketersmedia.com/blood-plasma-derivatives-market-global-analysis-2019-size-value-competitive-vendors-key-trends-segments-regional-outlook-and-forecast-to-2023/88917819
Source: MarketersMedia
Release ID: 88917819