Men and women find they feel their best when they look great, and microblading is of great help for individuals struggling with sparse or light eyebrows, BinasBeautyBar.com announces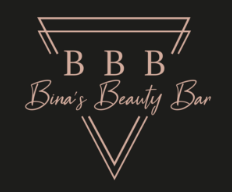 Las Vegas, NV - June 18, 2019 /MarketersMedia/ — Microblading offers a solution for men and women who find they are lacking in the eyebrow department. Countless hours are spent by individuals across the globe every morning applying eyebrow pencil to fill in sparse or light eyebrows. With the help of microblading, the appearance of real brow hairs can be created using a semi-permanent tattoo procedure. However, the ink used for the treatment isn't as concentrated as that found with conventional tattoos and has been specifically created for this procedure.
"Why spend time every morning creating the look you desire when you can look and feel your best with the help of microblading? The procedure lasts for one to three years, and the person no longer has to worry about the color fading throughout the day, a concern when an eyebrow pencil is used. With the help of an experienced technician, clients find they have the brows they have dreamed of with little effort on their part. To learn more about this procedure and what it involves, visit https://www.binasbeautybar.com/microblading-services/," Melissa Palacios, spokesperson for Bina's Brow Boutique, explains.
Be aware that certain individuals aren't good candidates for microblading, however. Anyone who is suffering from a cold or the flu at the time of the appointment will be asked to reschedule. Women who are currently pregnant and anyone who is diabetic will need to avoid having this procedure carried out. The same is true of those who have recently undergone Botox treatments or have taken certain medications in the past six months. Speak to a technician to learn whether microblading is the right solution at this time.
"Our goal is to ensure the client's satisfaction once the procedure is complete. If there are any concerns as to the effectiveness or safety of the treatment, we may ask the client to hold off on having the work done or offer an alternative that is more suitable. While we want to meet our clients' needs in every way, their safety and health always come first at Bina's Brow Boutique," Palacios declares.
Imagine being able to help women and some men look and feel their best at all times. With the help of the microblading apprenticeship offered through Bina's Brow Boutique, this dream can become a reality. To learn more about this program, visit https://www.binasbeautybar.com/microblading-apprenticeship/. It's a wonderful option for anyone working in the field who would like to expand their services and better serve their clients.
"Men and women who take part in the course find they are eligible to apply for and participate in an apprenticeship program. This program is required by the Southern Nevada Health District before a body art license may be obtained. Contact us today to learn more about this training program and how it is of benefit to you," Palacios states.
About Bina's Brow Boutique:
Bina's Brow Boutique works with clients to ensure they have great looking eyebrows at all times.
Contact Info:
Name: Melissa Palacios
Email: Send Email
Organization: Bina's Brow Boutique
Address: Las Vegas, NV, 89147
Phone: 702-762-2000
Website: https://www.binasbeautybar.com/
Source URL: https://marketersmedia.com/binas-brow-boutique-reports-on-the-benefits-of-microblading/526216
Source: MarketersMedia
Release ID: 526216