BFR Bands releases the all-new PRO-X BFR Bands to make it easier than ever to gain muscle and strength while lifting very light weight or even just bodyweight.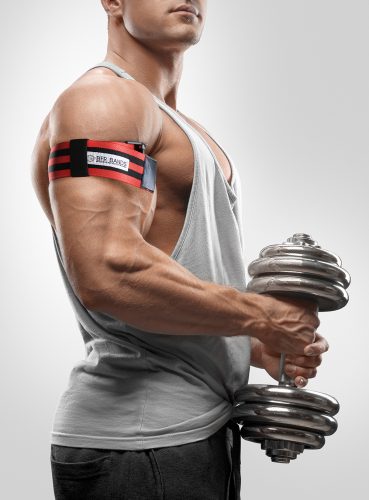 San Diego, United States - February 14, 2018 /MarketersMedia/ — San Diego, CA: With the release of the PRO-X, BFR Bands make an important new step in the evolution of blood flow restriction training. This researched-backed technique allows a user to gain muscle and strength while lifting lighter weights, and BFR's PRO-X design is fitted with a pull-totighten buckle that makes fastening and release easy and smooth. In addition to the redesigned buckle, the PRO-X features several other patents-pending including a proprietary marking system to track pressure to ensure symmetry and precision when lifting.
Developed by Dr. Yoshiaki Sato in the 1970s, blood flow restriction training is a technique that optimizes lifting by gently constricting the blood vessels near the targeted muscles. After years of research, including much trial and error, Sato developed what he called Kaatsu, a method to safely modify blood flow during isometric exercises.
BFR Bands was launched by exercise science and neuroscience expert Kusha Karvandi after he researched the applied neuroscience behind Dr. Sato's methods. He found that he could enhance the efficacy of his clients' lifting by using bands that slow venous blood flow out of the limbs. "It tricks the brain," he says, "into thinking you're lifting heavy weight, when you're not."
The pooling of the blood by the constriction causes cell swelling which has an anabolic effect. It also reduces the oxygen in the muscles, quickly fatiguing the slow twitch muscles. This tells the brain to activate the fast twitch muscles, which are usually only active during high intensity workouts. This "biohack" causes the brain to naturally release growth hormone to repair the damaged cells, and so builds muscle.
One customer says that before he bought the BFR Bands, he bought a pressure cuff band for hundreds of dollars. He was dismayed that they were "really involved compared to BFR Bands," and were nearly ten times as expensive as the PRO-X. He also added, "The BFR Bands are, in my opinion, the best value for the money this side of the $2,000 Kaatsu machines."
The ease of fastening and removal makes the PRO-X bands superior to many of the much more expensive options, with far less hassle. The method is ideal for anyone looking to gain muscle size and strength without the stress on joints or body from lifting heavier weights, and has already been used to support injured athletes.
About BFR Bands: BFR Bands is the source for blood flow restriction training bands. Blood flow restriction, or occlusion training, is a method that allows the user to gain muscle and strength while lifting very light weights. It is ideal for anyone looking to gain size and strength without the stress on the joints or body of lifting heavy weights. BFR Bands offers a variety of comfortable, easy-to-use bands at an affordable price.
For more information, visit: www.bfrshop.com
Contact Info:
Name: Kusha Karvandi, PES, CES, CSCS
Email: Send Email
Organization: BFR Bands
Phone: 858-863-7275
Website: http://www.bfrshop.com
Video URL: https://www.youtube.com/watch?v=ECBIAzY_E-c
Source URL: https://marketersmedia.com/bfr-bands-releases-new-pro-x-bands-to-help-you-gain-muscle-without-heavy-weight-lifting/300441
Source: MarketersMedia
Release ID: 300441