Betw-Ind.com announces complete acquisition process of Process Cellular Inc.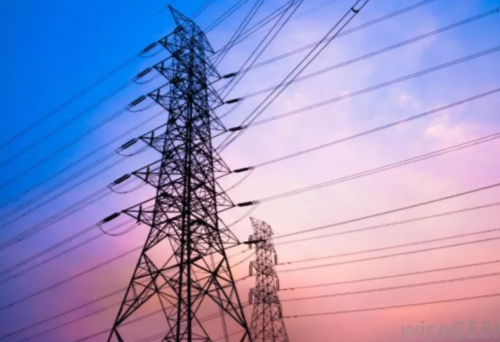 Ft. Pierce, FL - June 5, 2019 /MarketersMedia/ — BETTWORK INDUSTRIES announced on May 7th, 2019 via the BETW website; it satisfied the requirements of a stock purchase agreement dated September 18, 2018, to buy 100% of the outstanding common shares of Process Cellular Inc., a general contractor operating out of Southern California for over twenty years.
Ash Mascarenhas said, "We are very fortunate to have the opportunity to partner with Procell and its management team & employees. We envision Procell being the linchpin in our strategy for acquiring companies poised to take advance of the nationwide implementation of the 5G Network build out".
Process Cellular Inc. ("Procell") WWW.PROCESSCELL.COM, specializes in the wireless telecommunications industry offering structural engineering design and construction. Procell has strong relationships with US telecom providers, have retained a veteran team and have established a culture of putting safety first. Procell has revenue of approximately $18 million, an experienced senior management team and projects underway with the major industry players. This combined with the experience of the BETW management team gives the combined entity a significant opportunity to capitalize on the 5G infrastructure upgrade underway by the telecommunications industry countrywide.
Bob Harden Sr said, "this is an exciting time for Procell. We have so much work being offered to us, we cannot "ramp up" fast enough. Having access to the capital markets should allow us to grow at the pace we need to try to fulfill all our customer's needs".
BETW acquired Procell through the assumption of certain liabilities and the assistance in obtaining an operating LOC "Line of Credit". The debt was extinguished by the issuance of common shares of BETW in exchange for the 100% of the common shares of Procell. BETW offered employment agreements to certain senior executives of Procell. Bob Harden and Robert
Harden, both have accepted the positions. BETW issued 9,168,967 shares (with a 3-year hold period) to complete these transactions resulting in a total of 42,304,224 million Common shares outstanding in BETW.
BETW has become a provider of turnkey network solution in the telecommunications infrastructure market. Our subsidiary companies provide program management, engineering,
construction, maintenance, and installation services for telecommunications providers. We also offer additional services for automotive charging station construction, maintenance and upgrades (for all the different makes and models); as well as electric and gas utilities. We provide the labor, tools, and equipment necessary to design, engineer, locate, maintain, expand, install and upgrade the infrastructure of our customers.
Management is confident in its ability to execute and to achieve long term shareholder value. We plan to secure additional funding to give the company the ability to close high growth
acquisitions and to fund organic growth. We will evaluate acquisitions that we feel will accelerate the company's growth and profitability and bring value to the shareholders.
ABOUT BETW
Mobile wireless and Small Cell services have become increasingly integral to Americans' daily lives, the total volume of mobile data traffic has increased accordingly. According to Cisco, mobile data traffic in North America has increased from 118 petabytes (11,800 Libraries of Congress worth of data) per month in 2011 to 1,411 petabytes (141,100 Libraries of Congress) per month in 2016. Furthermore, Cisco estimates that demand will increase to 6,397 petabytes (639,700 Libraries of Congress) per month by 2021; this is almost a 5-fold increase over demand in 2016. This increased demand has mandated a significantly more comprehensive set of wireless infrastructures to support it.
Contact Info:
Name: ashvin mascarenhas
Email: Send Email
Organization: BETTWORK INDUSTRIES
Address: 704 n 39th street, suite 130, ft pierce FL 34947
Phone: 1 (888) 256-3951
Website: https://betw-ind.com/press-release
Source URL: https://marketersmedia.com/bettwork-industries-inc-completes-acquisitions-of-process-cellular-inc/520434
Source: MarketersMedia
Release ID: 520434