A website curating the best podcasts in a particular category has published its report on the top nine best podcasts covering aliens and ufology, with options for genre neophytes and veterans.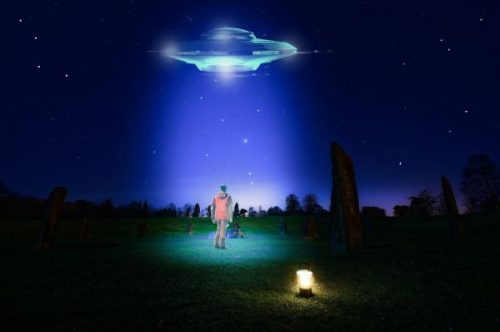 Los Angeles, United States - October 1, 2020 /PressCable/ —
An online platform specializing in curating audio content has launched its report on the top UFO and alien podcasts on the web, which aims to make it easy for listeners to find quality ufology content.
More information is available at https://vurbl.com/article/9-alien-and-ufo-podcasts-that-will-abduct-your-mind
Vurbl was designed to find and organize the best of online audio to help audio creators grow their following and earn money. It has a team of audio curators that locates the best podcasts in a particular category like paranormal studies and UFOs.
Vurbl has recently released its review of the best UFO podcasts titled "9 Alien and UFO Podcasts That Will Abduct Your Mind". According to the review, these podcasts feature both professional and amateur investigators covering this field of interest.
The list includes Our Strange Skies, a biweekly UFO podcast started in 2017 that has over 70 episodes. Vurbl describes it as an "excellent" podcast for those who are new to the genre mainly due to its host, who is a longtime paranormal investigator.
Listeners looking for a bit of humor might enjoy the UFO Bros: Podcast, a podcast hosted by brothers Emmett and Joe Hayes, who travel around the U.S. interviewing other ufologists and extraterrestrial specialists.
According to Vurbl's review, the area of UFO and alien podcasts is large and varied, with many creators approaching the topic from a serious angle while some prefer a more lighthearted approach.
Vurbl describes the subject of UFOs and aliens as a sub-genre of paranormal studies that is "like a cross between unsolved mysteries, astronomy, and science fiction".
In 2019, a Facebook event involving raiding the Area 51 facility in Nevada was created, generating millions of "going" and "interested" responses on social media. Only about 150 people turned up during the day of the event on September 20, 2019.
Belief in extraterrestrial life is widespread across the U.S., according to some experts. Weeks leading up to the Area 51 event, Gallup published a survey that found that 68% of Americans believe that the government is withholding information about UFOs.
Moreover, the survey reported that 33% believe that some of the UFOs seen were alien spacecraft from outside earth and that 75% agree that life exists on another planet.
Full details about these featured podcasts can be found at the URL above.
Contact Info:
Name: Audra Gold
Email: Send Email
Organization: Vurbl
Address: 1025 Westwood Blvd. 2nd Floor., Los Angeles, California 90024, United States
Website: https://vurbl.com/
Source: PressCable
Release ID: 88979204