A website dedicated to collecting audio files from famous speakers, radio shows, comedians, and more has been launched. Moreover, it has educational guidance for anyone wanting to start a podcast.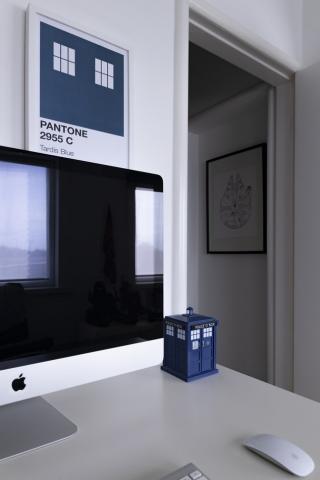 Los Angeles, United States - March 20, 2021 /PressCable/ —
Vurbl, a website designed to be a hub of audio content and podcast training, has been launched. The site specializes in curating quality audio files and encouraging a variety of user-generated content. Vurbl breaks down barriers to make podcasts and content creation rooted in audio easily accessible for everyone.
For further details, see https://vurbl.com/article/bigger-on-the-inside-9-best-doctor-who-podcasts
This platform's launch provides audio-based entertainment, whether it be political, artistic, scientific, or cultural. One of their new additions is a beginning playlist of the top 10 episodes of Dr. Who podcasts, created by a team of curators.
BBC began broadcasting Dr. Who in 1963. The show is about a time traveler called "The Doctor," an alien who appears human. He travels the universe in a spacecraft called the Tardis.
This website's creators invite anyone to contribute podcasts, audio clips, interviews, lectures, and more to the platform. The curated material is meant to entertain and educate listeners with quality programming.
Vurbl has also been established to help future audio creators understand and make sense of all the tools and platforms available. Its mission is to establish audio creators in their own unique positions in the online audio world.
The website's audio file library includes three main categories: Entertainment, True Crime, and Wellness. Other topics that are welcomed include Business, Tech, Kids, Family, History, and many others. The site has also curated reviews of hundreds of different podcasts in different categories, including audiobooks, stories, comedy, documentary, educational, and entertainment.
Vurbl has a podcaster resource center that gives those interested in audio production a vast inventory of techniques, vendors, advice, and equipment. This section of the site includes courses, books, guides, tutorials, and other educational pieces. It also provides recommendations to all the equipment an audio producer needs, including microphones, headphones, and audio recording & editing software.
Vurbl teaches audio broadcasters how to grow their audiences with a wide range of strategies. They include linking stations, social sharing, collaborating with other Vurbl creators, and more.
A company spokesman said," Vurbl is an audio streaming destination for all types of audio creators, and really for anyone that loves listening to audio. We support audio creators through our station model and help listeners connect with meaningful content to listen to."
The launch of this website makes listening to all types of audio programming accessible for those that enjoy "hearing" what is going on in their world.
For more information go to https://vurbl.com/article/bigger-on-the-inside-9-best-doctor-who-podcasts/
Contact Info:
Name: Audra Gold
Email: Send Email
Organization: Vurbl
Address: 1025 Westwood Blvd. 2nd Floor., Los Angeles, California 90024, United States
Website: https://vurbl.com/
Source: PressCable
Release ID: 89000559