Critical news for California family members, co-workers and friends that have know idea what to do after a serious auto accident. The following article expounds on the important steps, information and advice for those who are in need of legal facts following a car crash.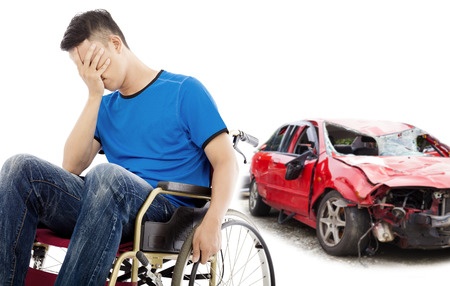 Los Angeles, California, United States - October 8, 2015 /MarketersMedia/ — A new legal article covering the subject of 'What To Do When Involved In An Automobile Accident' has now been published by Calinjurylawyer.com, an authority injury law website in the California Personal Injury law field. The legal web article gives detailed car accident information, and especially for Families, friends, co-workers and individuals needing help with auto accident injuries from collisions or wrecks on highways, intersections or freeways in California.
The most interesting part of content given by Calinjurylawyer.com, or relevant pieces of information, which is included within the article, is that: This article and it's information will help if a family member, friend or loved one has been injured in an automobile accident injury and needs to know what to do in the steps following a car accident on the streets or highways of California. Here are some of the steps the injury law attorney at Calinjurylawyer.com gives that can help an individual who's been involved in a recent motor vehicle accident.
California Car Accident Injury Victims and anybody else who's interested can read the entire article at:
www.calinjurylawyer.com/what-to-do-when-involved-in-an-automobile-accident
First Things First After A Recent Car Accident
Whether the accident involves another car, someone's property or a pedestrian, all involved parties must stop at the scene. Failing to stop at the scene of an accident could mean that those involved might be charged with a hit and run, making it so they need the services of a California car accident lawyer. If the accident results in either an injury or death, the California Highway Patrol (CHP) or the local police must be contacted.
Handling Auto Injuries
Injuries are an unfortunate part of many car accidents. The methods used to address them can make a difference in affected person's ability to enjoy life in the long term. Summoning medical personnel at the scene of the accident is the first step in obtaining the right medical care. Even those people involved in a car accident who show no signs of injury should be checked by their physician since many injuries are not evident at first. Contacting a personal injury lawyer as soon as possible after the accident helps protect the rights of those injured.
Determining Auto Accident Injury Fault
A primary concern after a car accident is determining who is at fault. While vehicle accident lawyers often point out that an apology from any of the people involved can be construed as acknowledging responsibility, there are times when someone who is not even present at the scene can be held liable. An employer whose employee gets into an accident while performing their job duties, a driver who gives permission for an intoxicated friend to take their car or a parent that allows their unlicensed teen to borrow their car are all examples of potential liability issues in the event of motor vehicle accidents.
Plan For Professional California Car Accident Injury Protection
Savvy drivers protect themselves prior to getting on the road. They ensure that the person behind the wheel whether it is themselves or someone else is doing the driving is not impaired by drugs or alcohol. Everyone in the vehicle should always use the appropriate safety equipment: seat belts for adults and child safety seats for youth. Not only could drivers be ticketed if these laws are not followed, failing to abide by them could result in injury. A California car accident attorney will zero in on any detail that could be perceived as being the cause of an injury that occurred to their client. Read more on What car accident lawyer suggest to do here: http://www.accident-lawyerlosangeles.com/what-car-accident-lawyers-suggest-you-before-filing-a-case.html
The legal article has been written by Calinjurylawyer.com, to bring particular attention to the subject of What To Do When Involved In An Automobile Accident. They feel they may have done this best in the following extract:
'When an individual feels uncomfortable dealing with a claims adjuster, the case becomes complicated, or when serious injuries have occurred, it's recommended to consult a California car accident attorney. Doing the right thing after a car accident in California can have long-term effects on an individuals stress level, the individuals wallet and entire future. Knowing what to do can help protect a person or family for years to come.'
Auto accidents are chaotic and stressful events. Taking the appropriate measures at the right time could reduce the strain that is felt as the result of a car accident. This helps to ensure that everyone involved is taken care of in the right manner. California Injury Lawyer has made a point of saying regular interaction with their readers is so critical to running the injury law site because Interaction with injured victims of California car accidents has become a goal here at the California Injury Law Firm, to help with auto injury legal information and provide the best attorney services for accident injury victims.
Contact Info:
Name: Alexander D. Napolin Esq.
Email: email@calinjurylawyer.com
Organization: California Injury Lawyer
Address: 269 West Bonita Avenue Claremont, CA 91711
Phone: 1-909-325-6032
Video URL: https://www.youtube.com/watch?v=BnKTaci4ScM
Source URL: https://marketersmedia.com/best-injury-lawyer-california-website-launches-article-with-information-for-people-involved-in-car-accidents/93301
For more information, please visit http://www.calinjurylawyer.com
Source: MarketersMedia
Release ID: 93301