Conversational Academy has released an informative report written by Frank Zhou about chatbot technology and its use in marketing. Several little known strategies for success are discussed.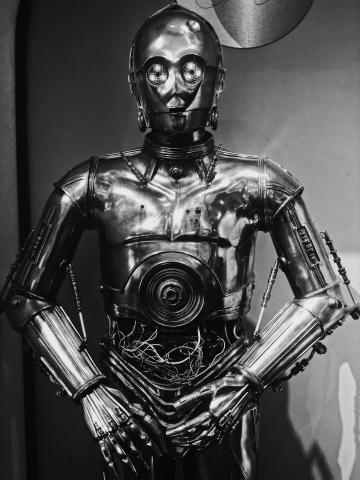 St. Catharines, Canada - May 2, 2020 /PressCable/ —
Frank Zhou has released an informative report about chatbot technology. The report has been published in the online magazine 'Conversational Academy' and is designed to educate and help those considering using this technology in their marketing efforts.
For more information see https://medium.com/conversationalacademy/stop-dont-build-a-chatbot-in-2020-without-reading-this-46c837d41135?sk=fa78e5e3d957a4e6e3e77ff617982f6a
The release of this report explores the relatively new technology of chatbots. It points out that many companies are using conversational chat channels like Facebook Messenger, WhatsApp, SMS, and even Amazon Alexa to have one way conversations.
The report points out that the most effective way the technology is used is in two way conversations. They point out that using chatbot technology to give long one way responses is a waste of time and effort because no one reads or responds to them.
Another chatbot tool the release discusses is the use of 'buttons'. The author points out that if buttons are overused a user may feel manipulated to go down a certain path against their will. The other danger is that a 'disconnect' occurs between the customer and the chatbot and at the 'disconnect' point all marketing value is instantly diminished.
Frank Zhou, the author points out that with chatbot technology a consumer is often bombarded with buttons. In order to proceed they are forced to choose a button. This translates into a bad user experience that focuses the interaction on the marketer or company, rather than the consumer.
The release shares that the solution to these and other problems with chatbot interactions is to design all interactions in a purely conversational model. And the very first thing in a chatbot interaction is to disclose to a customer that they are communicating with a chatbot or virtual assistant and not a real human.
Three additional conversational design techniques are shared that create a positive user experience and also convert into sales. The three additional techniques are: Social Proof, Anchoring and a Soft Call-To-Action.
The release of this thought provoking report about chatbot technology includes several factors one should be aware of in their consideration of chatbots. Those issues include Fear of Missing Out (FOMO), long-copy chatbots, and advanced conversational design techniques.
For more information see the above URL.
Contact Info:
Name: Frank Zhou
Email: Send Email
Organization: BOT Employee
Address: 21 Duke St, St. Catharines, ON L2R 5W1, Canada
Phone: +1-307-202-9967
Website: http://www.botemployee.com
Source: PressCable
Release ID: 88956027