MindfulnessCore.com launched a new membership website dedicated to those interested in learning the right tools and techniques to stay calm, reduce stress, improve productivity and bring much more positivity into their life.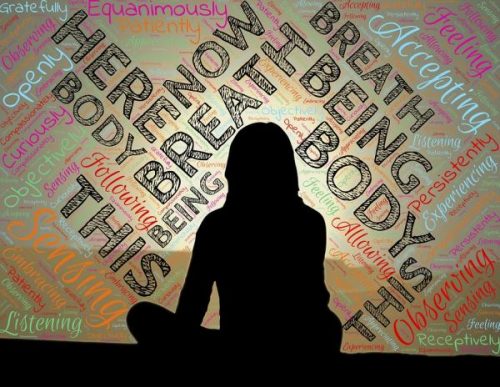 New York, United States - March 1, 2019 /NewsNetwork/ —
MindfulnessCore.com announced the launch of a new membership website dedicated those who want to learn more about mindfulness, meditation, self-awareness, spirituality and how to lead a better and happier live. The online platform was designed to provide an effective mix of deep rest and relaxation, while also offering many practical strategies for leading a happier life.
More information can be found at https://mindfulnesscore.com.
Mindfulness is a simple, accessible practice that reduces stress and increases resilience in the long-term. Mindfulness can play a very important role in the mental and physical wellbeing. People who practice mindfulness are happier, more productive, more creative and more effective at what they do.
Over time, mindfulness brings about long-term changes in mood and levels of happiness and wellbeing. Scientific studies have shown that mindfulness not only prevents depression, but that it also positively affects the brain patterns underlying day-to-day anxiety, stress, depression and irritability so that when they arise, they dissolve away again more easily.
MindfulnessCore.com aims to introduce mindfulness, meditation, self-awareness and spirituality practices to help people live a fuller and happier life. All these practices encourage people to be fully focused on the present moment, not absorbed in regrets, plans, worries or other thoughts.
When one practices mindfulness or meditation, they create more stillness which allows them to see more clearly what brings happiness and what causes suffering. With this awareness, they can make positive choices in everyday life.
Such practices provide also provide many other benefits, such as reducing the physical wear and tear on the body, increasing the immune system, switching off excessive inflammation in the body, relieving cardiovascular stress, switching down cortisol and damage to one s bones.
By launching this new membership site, MindfulnessCore.com strives to provide the comprehensive information and resources for all those who wish to become aware, mindful and happier in life.
Interested parties can find more by visiting the above-mentioned website.
Contact Info:
Name: Mindfulness Core
Email: Send Email
Organization: MindfulnessCore.com
Address: undefined, New York, New York 10019, United States
Website: https://mindfulnesscore.com
Source: NewsNetwork
Release ID: 487408