Bartlett Pre-Employment Screening founded by Odessa/Midland CBS 7 News Medical Expert, Dr. Richard Bartlett, is celebrating its 7 year anniversary. Contact us at https://www.preemployments.com/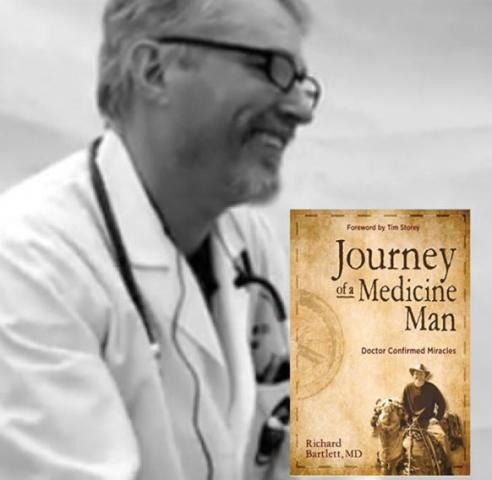 Odessa, United States - July 13, 2018 /PressCable/ —
Bartlett Pre-Employment Screening is celebrating their 7th Anniversary, which commemorates 7 Rewarding, Busy years in business. This is a huge milestone for the Odessa TX -based Pre-Employment Screening business, which has provided Pre-Employment Screening to Midland-Odessa Oil Companies since 2011.
Bartlett Pre-Employment Screening got it's start in 2011 when founder Dr. Richard Bartlett Saw an opportunity to help oil companies reduce work related injuries.
Dr. Bartlett is best known to residents of Odessa/Midland as the CBS 7 Medical Expert for the past 20 consecutive years. He is also distinguished as having served as the President of the Ector County Medical Society for an unprecedented 4 terms. Additionally, Dr. Bartlett is the recipient of the Meritorious Service Award from the Texas Health Services Commission.
One of the earliest challenges Bartlett Pre-Employment Screening faced was keeping up with the high demand that the oil boom has caused.
"While every business of course faces challenges, some, like Bartlett Pre-Employment Screening are fortunate enough to enjoy real successes, wins and victories too. Once such victory came when they were able to save a oil company 6 Million/Year on Workers Comp insurance premiums alone by preventing .
Dr. Richard Bartlett, Owner & Medical Director at Bartlett Pre-Employment Screening was also quoted when discussing another big win. "One of the high points of Bartlett Pre-Employment Screening's history so far was being trusted to handle the pre-hire work physicals and drug screens for two of the largest oil companies in Texas."
Bartlett Pre-Employment Screening's Founder, Dr. Richard Bartlett says "We're delighted to be celebrating our 7 Year Anniversary. I believe the secret of our success is being able to offer doctor supervised pre-hire physicals to find hidden back injuries and health issues."
Bartlett Pre-Employment Screening currently consists of a MD, RN, BSN, BA, and BS has big plans for the upcoming year. One of their core objectives is to reduce work related injuries and decreasing costly workers comp insurance premiums for their oil industry clients.
Dr. Richard Bartlett, Author of "Journey of a Medicine Man: Doctor Confirmed Miracles" would also like to thank friends, customers and all its partners for their well wishes on this happy occasion.
More information on the business can be found at https://www.preemployments.com/
Contact Info:
Name: Dr. Richard Bartlett
Organization: Bartlett Pre-Employment Screening
Address: 1330 E 8th St #310, Odessa, Texas 79761, United States
Phone: +1-432-258-6486
Website: https://www.preemployments.com/
Source: PressCable
Release ID: 376210