Get relief from debt & stress with Wink & Wink Bankruptcy, Denver's Highly Rated Debt Relief Providers Who Are Now Offering Many Options For Folks Looking To Relieve Debt.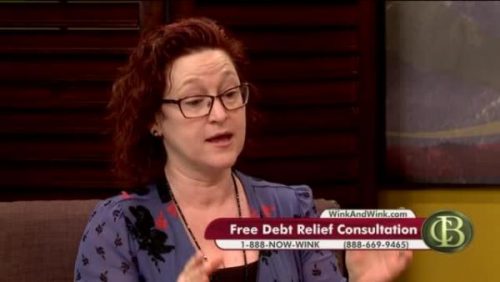 Broomfield, United States - July 1, 2019 /PressCable/ —
Denver, Colorado – Running a business can be daunting. Not all entrepreneurs succeed in their ventures. Owning a business can often require large capital on the part of the business owner or investor. In its attempts to try and keep their business afloat, some businesses take out one or multiple loans, unfortunately, some may not be able to repay. In this event, it is quite common these businesses decide to fold up and file for bankruptcy.
Debt relief can be a stressful and confusing experience for the debtor. There are circumstances which can make paying debts difficult or impossible. Although bankruptcy is often the most cost-effective form of debt relief, it is not always recommended.
There are actually other options that can help an individual repair their credit such as debt settlement or mortgage modification. People who are seeking to free themselves from debt can count on Wink & Wink.
Wink & Wink offers a full suite of debt relief solutions. The law firm helps the client understand their options for getting out of debt. Whether its medical bills, credit cards, or mortgage, Wink & Wink is there to remove the stress associated with being in debt. They provide clients with tailored advice for the best and most cost-effective debt relief strategy for their situation.
What is Wink & Wink?
Wink & Wink is a small family law firm servicing Denver, Colorado residents. They are dedicated to giving clients personal attention throughout the debt relief process. It is a husband and wife law firm with a strong financial and business background. It takes pride in providing objective advice based on the financial interests of clients. They also provide top-notch legal skills and expertise.
Michael Wink is a bankruptcy attorney with a specialty in Chapter 7 and Chapter 13 bankruptcy. Before founding Wink & Wink, he served as CEO of a private company with more than $6 million in revenue and approximately 50 employees. He is a holder of a Master of Business Administration and a Juris Doctorate.
Cailyn Wink, meanwhile, focuses on adversary proceedings and other bankruptcy litigation. She first worked with the Colorado Public Defender's Office. She was the first from the office to be recognized as Outstanding Young Lawyer by the First Judicial Bar Association.
Wink & Wink is located at 11101 West 120th Ave., Suite 230 Broomfield, Colorado. For a free consultation, they can be contacted at or 303-410-1720.
More information can be found by visiting https://winkandwink.com/
Contact Info:
Name: Mike Wink
Email: Send Email
Organization: Wink & Wink Bankruptcy Attorneys
Address: 11101 W 120th Ave Suite #230, Broomfield, Colorado 80021, United States
Phone: +1-303-410-1720
Website: https://winkandwink.com/
Source: PressCable
Release ID: 88891768