Royal Ivory Nana Bangkok has partnered with Narongsak Chomdee, a national artist, to host this paintings and art through out the hotel for free.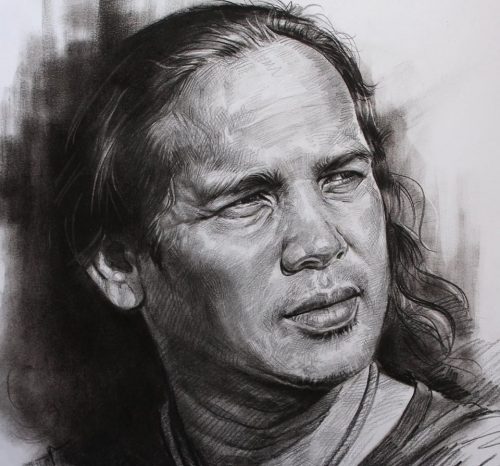 Bangkok, Thailand - December 11, 2018 /MarketersMedia/ — The Royal Ivory Bangkok Hotel has announced its partnership with Buriram artist Narongsak displaying 30 paintings in the hotel.This partnership is aimed at improving Bangkok hotel's aesthetic and bring a fine picture of well-done artistry. Nana Bangkok hotel has been known for being a superb hotel boasting of beauty and elegance at the same time with the true Thai traditional heritage. The staff always welcomes guests as if they were home, making them feel wanted and comfortable. Whatever category of room one is in, the Bangkok hotel room are fully furnished and quite spacious with a Thai taste. This makes travelers and guests feel warm and welcome, it is more of a home far away from a guest's actual home.
Management of The Bangkok hotel has now improved its image which will captivate most of the guests since the superior room is decorated with Thai wood sculptures art. Paying attention to the partnership with the well know artist the grass is obviously going to be greener and its reputation will still be maintained. Recently, the Nana hotel renovated and upgraded their WiFi system this quarter. The WiFi upgrade included 14 wired new WiFi adapters throughout the hotel and brand new WiFi management system. This upgrade was done to strengthen the WiFi connection for a better browsing experience as a client. In 2014, nana Bangkok hotel adopted 6 WiFi adapters outside the hotel. In the current year, it has gotten rid of all the 6 WiFi routers outside that proved to be faulty due to rain and humidity. Currently, Bangkok hotel decided to effectuate 14 WiFi access points in the hotel. This means that every 3 rooms will share 1 access point giving the guests matchless WiFi experience. As said earlier, nana hotel has partnered with a solo talented artist or painter by the name Narongsak Chomdee in Buriram province displaying 30 paintings for sale in the hotel. Narongsak Chomdee has a portfolio of art ranging from multiple different facets of art from water painting, oil painting and animal skin carved into Thai art. His remarkable artwork is displaced in the corridor and around the hotel lobby.
Since it is easy to find cheap accommodation in Bangkok, quality is not always guaranteed but at Bangkok, hotel quality cannot be compromised. As a tourist or a guest, it is fair to get value for one's money. Putting in mind that the Nana Bangkok hotel has a wide range of rooms from superior rooms, deluxe king room, and executive suites the upgrades will for sure benefit the hotel. The Hotel has Thai traditional design offering the clients a true Thai heritage. Armed with a good budget Royal Ivory Bangkok hotel offers the decent service for a fair price. The Hotel in the heart of Bangkok and has a proximity distance from all the social amenities that guests require like a hospital, business, and shopping malls.
Follow the hotel on Facebook at fb.com/RoyalIvorylHotelBangkok
Contact Info:
Name: Pismai Somsak
Email: Send Email
Organization: Royal Ivory Nana Bangkok Hotel
Phone: +6626567888
Website: https://www.royalivory.com/
Video URL: https://www.youtube.com/watch?v=duZKPe6O9Cg
Source URL: https://marketersmedia.com/bangkok-hotel-partnered-with-buriram-artist-to-showcase-paintings/447994
Source: MarketersMedia
Release ID: 447994