BAKblade 2.0 back and body groomer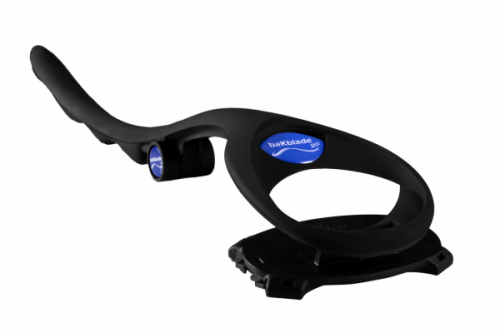 Burnham, United Kingdom - October 20, 2018 /PressCable/ —
baKblade has been re-engineered from the ground up to be the finest shaver in men's back hair grooming, ever. This back shaver lets you tackle those difficult-to-reach, hairy areas without any help. baKblade is back-scratcher- like in its design, helping you reach every corner of your body. Unlike conventional face razors, this one adapts to your body. Its contour adjusts to yours, so there's lighter, gentler contact between your skin and the blade.
With redesigned DryGlide safety blades that you can use wet or dry, the baKblade has a long curved ergonomic handle that can be gripped from multiple positions to let you reach anywhere on your back and a detachable blade cartridge you can use on areas like your chest and abs.
baKblade 2.0 is the finest shaving instrument ever to grace a man's back.
Features:
Folding handle
Ergonomic handle
Dual blade design
DryGlide safety blades
Can be used wet or dry
Replacement blades available to buy separately in packs of 4 and 6.
With the baKblade you only need to spend 5-10 minutes every few days since the products are designed for the quickest and cleanest shave on the market. Depending on how much back hair one has, the blades should last on average of 5-7 shaves. It is recommended to change the blades at least once a month.
Customer Reviews:
Great product!: "Easy to use, gets all the hard to reach places, absolutely love it, another great feature is the head slides off for handheld use"
BAKblade: "I love it. Now I can take care of my own grooming needs instead of asking my wife. I wish this would have been around sooner."
Great purchase: "I'm glad I purchased this product. It does everything it says. Haven't used it in the shower but it works great dry!"
Contact Info:
Name: Asim
Email: Send Email
Organization: Body4Real
Address: The Old Fire Station Church Street, Burnham, South Buckinghamshire SL1 7HX, United Kingdom
Phone: +44-20-8123-0321
Website: http://www.body4real.co.uk/
Source: PressCable
Release ID: 427862