Getting Ready For 2020 Backpacking Trips by Spending FSA on Useful First Aid Items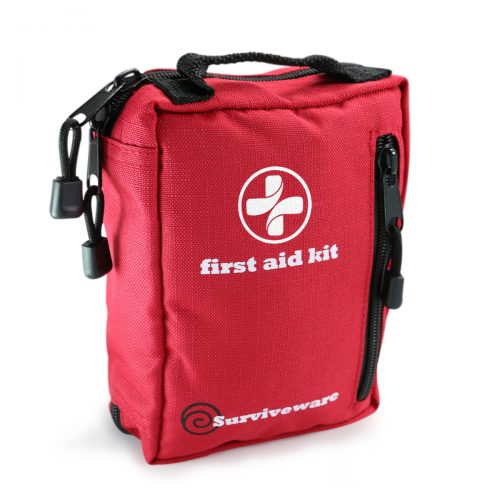 Woodbridge, United States - December 27, 2019 /MarketersMedia/ — The 2019 Flexible Savings Account (FSA) season is ending on December 31, 2019. Although some companies allow their employees a grace period through March 15, 2020, it's about time for most employees to check their balances and see how much they have left in their accounts. FSAs can be used towards medical expenses or even the purchase of eligible items like over-the-counter (OTC) medicines and other medical tools such as prescription glasses and crutches.
Apart from these medical items, FSA-enrolled employees can also use their remaining funds to purchase first aid kits. These life-saving packs are particularly useful, especially for those who like to spend their weekends camping and hiking. Since it's the perfect time to restock on medical supplies, now is the time to plan 2020 backpacking trips.
Leading adventure preparedness retailer, Surviveware, offers several FSA-eligible items that cater to the needs and requirements of outdoor adventure enthusiasts. One of the most sought-after items they offer is the Small First Aid Kit.
Designed to provide unparalleled assistance when outdoor accidents and adventure-related injuries occur, the pack contains assorted medical items and other life-saving essentials. Everything is stored inside its 600D soft-shelled polyester bag. The fabric makes an excellent container for the first aid essentials mainly because of its water-resistant properties. The pack is also malleable and durable, which is perfect for the varying backcountry weather. Since the Small First Aid Kit easily fits into small nooks and spaces, owners don't have to worry about breakage or storing bulky containers in drawers, glove compartments, and backpacks.
One of the favorite features of this kit is its MOLLE compatible straps. This allows the kit to be attached to any hiking gear or camping bag. Surviveware's Small First Aid Kit, which is readily available on Amazon Prime, also comes with a loop ring that can be attached to a carabiner and hooked on hiking packs, tents, and other travel gear. This added feature gives kit owners another option for carrying their first aid packs.
Despite its size, the kit holds 100 medical supplies for treating and stabilizing injuries, wounds, sprains, breaks, exposure, splinters, and insect bites. While it already possesses many items, the kit can hold additional supplies such as a tourniquet or an Epi-pen. The kit can also be converted into an EDC by including survival tools such as a fire starter, multi-tool, or rescue knife.
Contributing to the Surviveware Small First Aid Kit's status as one of the trusted brands of outdoor kit is its organized and labeled compartments. As accidents can happen anytime and anywhere, this compact kit is user-friendly, so that bystanders and first responders can use and navigate the kit efficiently. Moreover, the pack is also included on Amazon's FSA, and HSA approved list. Thus, customers can simply use their FSA and HSA cards to order it.
Amazon customer Ronald shared his observation regarding this life-saving pack and the customer service that Surviveware has to offer:
"This first aid kit is well organized with labeled sections to make immediate use efficient and easy. The compact size is perfect for a backpack. The follow-up customer service for this company is excellent, and they even included an emergency flashlight to add to my kit. I'm glad I bought this and item, and I wouldn't hesitate to do business with them again."
Jumpstart your 2020 backpacking preparations with a Surviveware Small First Aid Kit. Grab your kit right now by clicking here.
Contact Info:
Name: Amanda Condry
Email: Send Email
Organization: Surviveware
Phone: 703-910-5188
Website: https://surviveware.com
Video URL: https://youtu.be/1fqvO3fYc8A
Source URL: https://marketersmedia.com/backpacking-equipment-eligible-with-fsa-plan-2020-adventures-now/88940767
Source: MarketersMedia
Release ID: 88940767