Holladay, Utah-based Chiropractor clinic Genesis Chiropractic launches new personalized treatment care program for patients with slipped or bulging spinal disc and pain problems.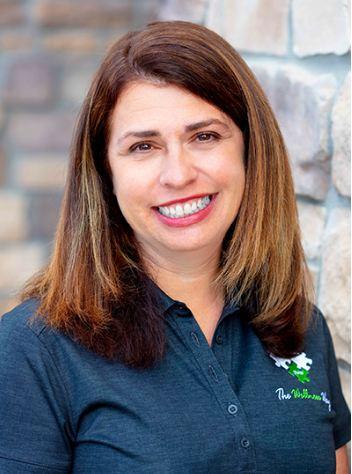 Holladay, United States - March 26, 2020 /PressCable/ —
Genesis Chiropractic, a Holladay, Utah-based Chiropractor Clinic, launched treatment for patients with painful slipped or bulging discs, and other spinal problems.
More information is available at https://saltlakecityutchiropractor.com
Genesis Chiropractic can give patients the whole picture and craft individual, personalized care for a spectrum of spinal disc problems such as ruptured discs (also known as prolapsed, slipped or herniated disc), degenerated discs, or injuries that affect the spine. This personalized plan can involve chiropractic adjustment, gentle exercises and stretches to stabilize the back muscles to help prevent further injury and pain, as well as weight loss recommendations to reduce strain on joints and muscles.
According to the American Chiropractic Association, about 31 million Americans experience low back pain at any given time. Back pain is among the most common symptoms of spinal disc problems.
While most people with low back pain recover, re-occurrence is common and for a small percentage of people with the condition will become chronic and disabling. Chiropractic care is known to be effective for these problems, but many other symptoms respond positively to chiropractic treatment as well.
Genesis Chiropractic offers proper clinical diagnosis as symptoms alone are not conclusive enough to understand the condition of patients. These tests reveal invaluable health insights for better management, care, and treatment of spinal issues.
Dr. Fries and her team work with patients to identify their wellness goals and to select an appropriate treatment plan. Their holistic approach looks at how stress, diet, lifestyle and injury can affect the human body and turn into chronic pain and illness.
Founded in 2002 by Dr. Tiffani Fries, Genesis Chiropractic has 17 years of experience treating thousands of patients with conditions ranging from minor annoyances to severe physical problems. They focus daily on helping patients get to the root of their problem and live healthier lives.
To learn more, or to make an appointment with Dr. Fries, Doctor of Chiropractic in Holladay, Utah, please visit Genesis Chiropractic at the URL above or call (801) 676-0243 for more information.
Contact Info:
Name: Dr. Tiffani Fries
Email: Send Email
Organization: Genesis Chiropractic
Address: 1548 E 4500 S #101, Holladay, UT 84117, United States
Phone: +1-801-676-0243
Website: https://www.saltlakecityutchiropractor.com/
Source: PressCable
Release ID: 88951183