Pink Parlour, one of the high standard salons in Singapore now offers its services in the Philippines with a branch opening in Manila. They provide top quality services that cater to the customer's needs for maintaining beauty with uncompromising practices.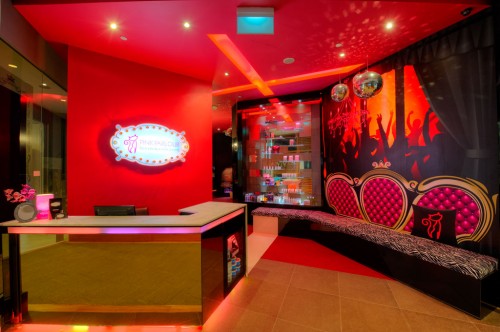 December 14, 2012 /MarketersMEDIA/ — Manila, Philippines– Pink Parlour have provided excellent and sophisticated salon treatment in Singapore. It is the recipient of the Harper's Bazaar Beauty Awards and Spa Asia's Crystal Award Nominee for the best day spa in Asia. In addition to providing superior service in Singapore, they now open their posh doors in the Philippines, with its first branch in Manila.
Pink Parlour in Philippine provides a wide array of services to men and women including Brazilian waxing treatments, manicures, pedicures, IPL (Intense Pulse Light), facials, eyelash curling and extensions, brow tinting, spray tanning, and alpha light treatment.
It is the company's goal to not only provide typical treatments, but rather push these further by searching far and wide for the best and the newest to be included in their roster of services. It is also their intent to give their customers the best value for their money and also make them feel pampered form head to foot.
One factor that sets Pink Parlour apart is their high standard on hygiene. It is also their priority to employ strict sanitation and sterilization practices. They make sure that materials and surroundings are clean and safe. They make sure that service providers have personal hygiene and protection and even practice a monthly anti-bacterial fogging to ensure clean surroundings.
Pink Parlour also emphasizes on excellent client service by extensively training the staff to not only provide salon packages but also make the clients feel that they are well taken care of. It is also their priority to provide individualized care to answer to the client's unique expectations and needs.
The beauty salon in Manila also upholds the same brand of quality. First of all, in keeping with Pink Parlour's sophisticated image, the style and design also exhibits the same sleek and clean interiors. They also house the best facilities to ensure quality and comfort for its customers.
They also provide the same services that can be mixed and matched depending on what the customer needs. It also allows them to save on services and experience more benefits should customers sign up for Kitten Club Membership.
Pink Parlour in Manila also sells a variety of beauty products to best compliment their services. They stand confident with the quality of these products, but should any customer find it unsatisfying, they also offer refunds given that it also meets their terms and conditions.
Since Pink Parlour also wants to give their customers a total experience, they also provide entertainment, which is also incorporated in their salon packages. This means that you can watch movies while getting your nails done, drink some wine, or enjoy finger foods as you get your spa treatments.
Pink Parlour is a high end spa and salon that caters to the sophisticated clientele. With their high regard for sanitation, entertainment and total salon experience, they remain to be among the top salons in Asia.
Contact Info:
Name: Wendi Chan
Email: Send Email
Organization: Pink Parlour Philippines
Address: 5th Floor, Unit 500a-500b The Block Sm North Edsa Pag Asa , Quezon City 1105
Phone: +632 7097093
Website: http://www.pinkparlour.com.ph
Source URL: https://marketersmedia.com/award-winning-waxing-and-beauty-salon-in-singapore-opens-in-manila-philippines/1913
Source: MarketersMEDIA
Release ID: 1913