WiseGuyReports.com adds "Automotive Turbochargers Market 2018 Global Analysis, Growth, Trends and Opportunities Research Report Forecasting to 2025"reports to its database.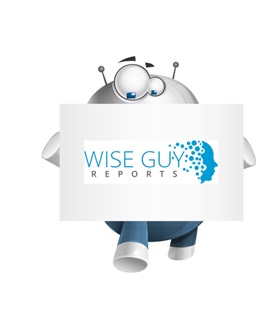 Pune, India - March 14, 2018 /MarketersMedia/ — Automotive Turbochargers Market:
Executive Summary
Global Automotive Turbochargers Market industry valued approximately USD 11.17 billion in 2016 is anticipated to grow with a healthy growth rate of more than 8.43% over the forecast period 2017-2025. The major factors driving the growth are the strict fuel emission standards, escalating vehicle production, increasing tendency of reducing the size of engine, and needs for improved fuel performance and economy.
The objective of the study is to define market sizes of different segments & countries in previous years and to forecast the values to the next eight years. The report is designed to incorporate both qualitative and quantitative aspects of the industry with respect to each of the regions and countries involved in the study. Furthermore, the report also caters the detailed information about the crucial aspects such as drivers & restraining factors which will define the future growth of the market. Additionally, it will also incorporate the opportunities available in micro markets for stakeholders to invest, detailed analysis of competitive landscape and product offerings of key players. The detailed segments and sub-segment of the market are explained below:
Technology:
Wastegate
Variable Geometry Turbocharger (VGT)/Variable Nozzle Turbocharger (VNT)
Others
Fuel Type:
Gasoline
Diesel
Vehicle Type:
Agricultural Tractors
Construction Equipment
Furthermore, the years considered for the study are as follows:
Historical year – 2015
Base year – 2016
Forecast period – 2017 to 2025
Some of the key manufacturers involved in the market are Mitsubishi Heavy Industries Ltd., Honeywell Transportation Systems, Eaton Corporation PLC, Continental AG, Cummins Inc., BorgWarner, IHI Corporation and Rotomaster International. The companies are also trying to dominate the market by investing in research and development. Acquisitions and effective mergers, new product launches and focuses on continuous technology innovations are some strategies adopted by the major players.
Target Audience of the Automotive Turbochargers Market Study
Key Consulting Companies & Advisors
Large, medium-sized, and small enterprises
Venture capitalists
Value-Added Resellers (VARs)
Third-party knowledge providers
Investment bankers
Investors
Request Sample Report @ https://www.wiseguyreports.com/sample-request/2997477-global-automotive-turbochargers-market-size-study-by-technology
Table of Content
Chapter 1. Research Methodology 
    1.1. Research Process 
      1.1.1. Data Mining 
      1.1.2. Analysis 
      1.1.3. Market Estimation 
      1.1.4. Validation 
      1.1.5. Publishing 
    1.2. Research Assumption
Chapter 2. Global Automotive Turbochargers Market Definition & Scope 
    2.1. Objective of The Study 
    2.2. Market Definition 
    2.3. Scope of The Study 
    2.4. Years Considered for The Study 
    2.5. Currency Conversion Rates 
    2.6. Report Limitation
Chapter 3. Executive Summary 
    3.1. Key Trends 
    3.2. Global & Segmental Market Estimates & Forecasts, 2015-2025 (USD Billion/Million)
Chapter 4. Global Automotive Turbochargers Industry Dynamics 
    4.1. Growth Prospects 
      4.1.1. Drivers 
      4.1.2. Restraints 
      4.1.3. Opportunities 
    4.2. Industry Analysis 
      4.2.1. Porter's 5 Force Model 
      4.2.2. PEST Analysis 
      4.2.3. Value Chain Analysis 
    4.3. Analyst Recommendation & Conclusion
Chapter 5. Global Automotive Turbochargers Market by Technology
Chapter 6. Global Automotive Turbochargers Market by Fuel Type
Chapter 7. Global Automotive Turbochargers Market by Vehicle Type
Chapter 8. Global Automotive Turbochargers Market, Regional Analysis
Chapter 9. Competitive Intelligence 
    9.1. Company Market Share (Subject to Data Availability) 
    9.2. Top Market Strategies 
    9.3. Company Profiles 
      9.3.1. Mitsubishi Heavy Industries Ltd. 
          9.3.1.1. Overview 
          9.3.1.2. Financial (Subject to Data Availability) 
          9.3.1.3. Product Summary 
          9.3.1.4. Recent Developments 
      9.3.2. Honeywell International Inc. 
      9.3.3. Eaton Corporation PLC. 
      9.3.4. Bosch Mahle Turbo Systems GmbH & Co. Kg 
      9.3.5. Continental AG 
      9.3.6. Cummins Inc. 
      9.3.7. Borgwarner Inc. 
      9.3.8. IHI Corporation 
      9.3.9. Rotomaster International 
      9.3.10. Turbo Energy Private Limited  
Continuous…
For further information on this report, visit – https://www.wiseguyreports.com/reports/2997477-global-automotive-turbochargers-market-size-study-by-technology
Contact Info:
Name: NORAH TRENT
Email: Send Email
Organization: Wise Guy Research Consultants Pvt Ltd
Address: Office No. 528, Amanora Chambers Pune - 411028 Maharashtra, India
Phone: +1-646-845-9349 (US); +44 208 133 9349 (UK)
Website: https://www.wiseguyreports.com/reports/2997477-global-automotive-turbochargers-market-size-study-by-technology
Source URL: https://marketersmedia.com/automotive-turbochargers-market-global-industry-analysis-size-share-growth-trends-and-forecast-2018-2025/314315
Source: MarketersMedia
Release ID: 314315