Increase in the Volume of Vehicles on the Highway Expected During Thanksgiving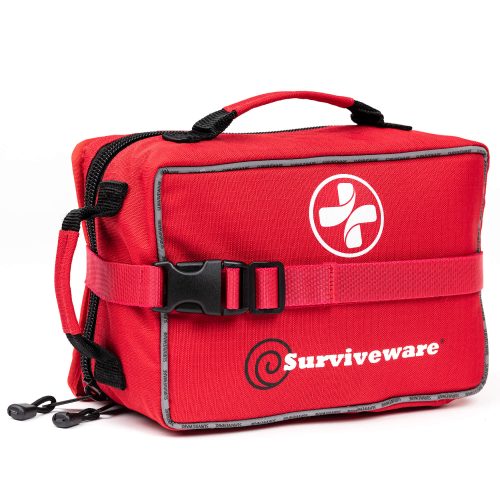 Woodbridge, United States - December 1, 2019 /MarketersMedia/ — With Thanksgiving just around the corner, authorities expect an increase in the volume of vehicles on the highway. Approximately 50 million Americans are estimated to travel by car this holiday weekend, meaning the risk of getting involved in an accident is particularly high.
West Virginia Trucking Association (WVTA) President, Traci Nelson, said that Thanksgiving should be a fun and exciting occasion. "…but that doesn't mean you can take a break from using common sense and good judgment while on the road."
Aside from buckling up, it's important to drive responsibly and never drive while under the influence of alcohol. Moreover, since highways are heavily congested, avoid driving with excessive speed or driving aggressively. Check that the car is road safe ahead of the trip. Authorities also recommend that motorists stock their vehicles with emergency supplies, such as water, an ice scraper, snacks, warm clothing, a first aid kit, car jack, and emergency flares.
Surviveware, the maker of high-quality camping and survival gear, developed its Large First Aid Kit to offer a comprehensive first aid coverage within a flexible and durable kit. Unlike other first aid kits for vehicle use, Surviveware's Large First Aid Kit has high-quality first aid supplies that are long-lasting, varied, and versatile, within an organized storage system.
A standout feature of the Surviveware car first aid kit is its labeled compartments and sections. This feature allows users to quickly react and respond to emergencies where immediate patient care is a must. The kit provides peace of mind when reacting to a panicked situation. Further, the labels also help identify the items that need to be replenished after the onset of a crisis.
Surviveware's Large First Aid Kit contains 200 life-saving supplies. It also includes a mini first aid pack that can be attached to any bag or belt, ideal for bringing to a sports game, playground, or on a short hike. The mini first aid kit allows the user to travel with the same level of security as a regular first aid kit.
The Surviveware Large First Aid Kit, which can be purchased on Amazon Prime, has ample space for adding personalized items such as prescriptions, ointments, and other unique first aid items specific to one's needs. It can be customized to include child-friendly items and medical supplies, such as child and infant pain relievers, baby wipes, or medicine cups.
This car first aid kit is an ideal must-have for any car, truck, van, or commercial vehicle. With its versatile features and vast medical supplies, users are assured that their passengers are cared for should they encounter an accident while on the road. In the following review written by a Surviveware Amazon customer, she stressed how the kit perfectly fits her car:
"This is a wonderful kit for the car. I am able to store mine behind the passenger seat for easy access should I ever need it. Plenty of supplies, but there is additional space to add other materials. I love the way that kit is organized into different first aid needs, so you don't have to search for what you are looking for. It came with a bonus personal kit that is the perfect addition to my emergency bag in my classroom."
Level-up your Thanksgiving road readiness by purchasing Surviveware's Large First Aid Kit now by clicking here.
Contact Info:
Name: Amanda Condry
Email: Send Email
Organization: Surviveware
Phone: 703-910-5188
Website: https://surviveware.com
Video URL: https://youtu.be/cSc6D3Pwyas
Source URL: https://marketersmedia.com/authorities-urge-safe-driving-practices-ahead-of-the-busiest-travel-weekend-of-the-year/88936204
Source: MarketersMedia
Release ID: 88936204