Independent Professional Book Reviewers just released a new book review on Made in the Image of God by Reid A. Ashbaucher.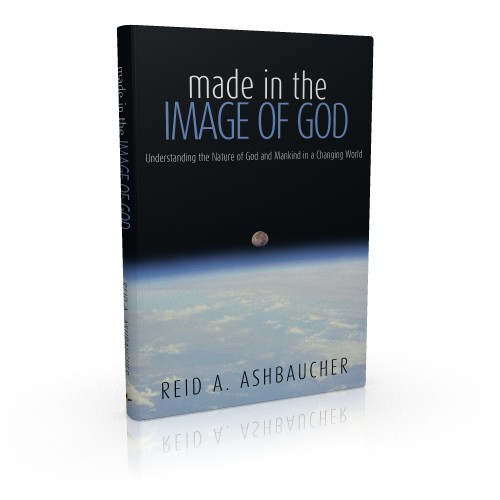 December 5, 2012 /MarketersMEDIA/ — Toledo, Ohio – December 5, 2012 – Christopher Ackerman for Independent Professional Book Reviewers posts book review on Goodreads.com in review of: Made in the Image of God: Understanding the Nature of God and Mankind in a Changing World by Reid A. Ashbaucher (Hardback – ISBN: 978-1-61314-011-6).
Book Review Excerpts:
"Systematic theology is a response to the Apostle Paul's Scriptural exhortation "to rightly divide the word of truth." In his book Made in the Image of God author Reid A. Ashbaucher responds to this call, adding "precept upon precept, line upon line" – as he gives the reader clear reasons for the "hope that lies within him."…"
"True to the fundamental tenet of Biblical exegesis, namely, to let Scripture speak for Scripture—expounding and explicating 'the word of God' with 'the word of God'—the author clarifies and expands essential theological classifications. Constructing his categories one concept at a time, and defining each term according to the internal logic of Scriptures, his interpretations prove to be sound and consistent with the "whole counsel of God." Subsequently, Made in the Image of God presents the reader with a clear and organized account of the basic doctrines constituting orthodox Christianity."
"Both edifying and educational, Bible students of all ages will benefit from Ashbaucher's book. Although not intended for advanced theological scholars, the text is ideally suited for a first level course in Christian doctrine and Biblical exegesis. More importantly, those who read the book will gain new insights into the nature of God and man."
About the Book's Author:
Reid Ashbaucher was born in the United States, and holds a B.A. degree in Comprehensive Bible from Cedarville University, Cedarville, Ohio; an M.A. degree in Christian Theology from Trinity Theological Seminary, Newburgh, Indiana; and has completed some postgraduate work towards a Ph.D. in Religious Studies, endorsed by Canterbury Christ Church University, England. Reid's occupation for the past 35 years has been associated with the communications industry, while working as an Electronic Technician and Radio Broadcast Engineer.
Additional Information:
For more information on Independent Professional Book Reviewers you can visit their website at: bookreviewer.org. You can also find this book review posted on the book's website at: booksite.rcetc.com.
Contact Info:
Organization: RCETC.com
Phone: 1-419-476-7882
Website: http://www.rcetc.com
Source URL: https://marketersmedia.com/author-reid-a-ashbaucher-announces-release-of-new-book-review/963
Source: MarketersMEDIA
Release ID: 963