4 Ballroom Dance Co-Op announced a unique blanket licensing program for Australian dance instructors looking for an affordable, convenient license covering APRA, AMCOS and ARIA.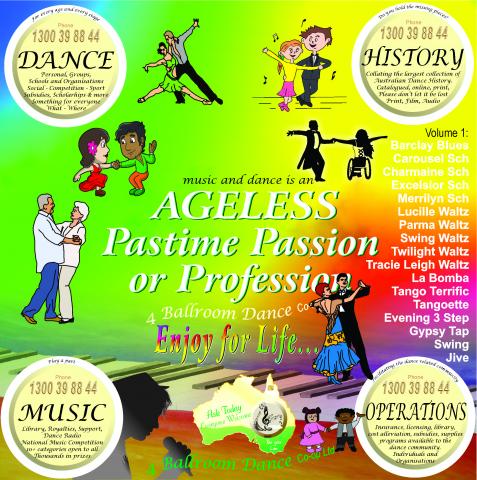 Carina, Australia - February 5, 2019 /PressCable/ —
4 Ballroom Dance Co-Op, an organization dedicated to ballroom dancing information and resources, announced a blanket music licensing program to help dance instructors and venues pay for all the necessary license fees in an integrated, effective way. The new blanket licensing option ensures that both professional and aspiring dance musicians get a fair ongoing return, thus allowing instructors to support future musicians and encourage them to create quality dance music.
More information can be found at https://4ballroom.dance/music-and-why.
According to the official website of the company, current licensing policies tend to be difficult to understand due to their complexity, making it hard for dance instructors to choose the best options for their needs. With the minimum fee for relevant music licensing being more than $200 dollars for up to 14 attendees per teaching day, the temptation of illegal music use is increasingly harder to ignore.
"We have all heard the 'who cares' attitude – I can pirate, download, who would know?" said a spokesperson for the organization. "Perhaps that is true, but let's get a little perspective here on the why: if there is to be an up and coming generation of dance music – sequenced dance music providers or even players – there needs to be an income for the art and profession. Without that the many musicians that perform for love are on the decline and there is not likely to be any replacements as there is absolutely no incentive."
With the new blanket licensing option provided by the organization, dance instructors can now obtain licenses for APRA, AMCOS, ARIA and 4 Ballroom Dance Co-Op controlled music, including coverage for both teaching and socials.
The Co-op controlled music is generated in part via 4 Ballroom Dance Co-op programs encouraging the community from school aged children onwards to participate in productive music outcomes, enhancing the joy that music brings.
The 4 Ballroom Dance Co-op Play your Part music competition commences in February each year and provides a way for everyone to participate. There are a range of prizes across the 10 month music competition.
The licensing option enables dance music creators to benefit from regular royalties and guarantees that the payments go directly to dance musicians – unlike standard licensing policies which are pooled with no real way to ensure dance specific musicians are receiving their fair share of that royalty pool.
Interested parties can find more information by visiting the above-mentioned website.
Contact Info:
Name: Programs
Email: Send Email
Organization: 4 Ballroom Dance Co-op Ltd
Address: 1 Edmond Street, Carina, Queensland 4152, Australia
Website: https://4ballroom.dance/
Source: PressCable
Release ID: 478434